There were ~ so many ~ good things about Wednesday night's episode of The Bachelorette.
Sophie's first kiss with Luke. Sam bantering in the car like a lad while Sophie's dad sat undercover in the front seat. And, on the subject of Sam, when Sophie put both him and his cans in their place.
But most importantly, how good did Sophie's lipstick look at the cocktail party?
It was the perfect reddy pinky shade with shine and staying power and fans were baffled as to where they could get their hands on it.
Until now.
Thanks to Mamamia's very well-connected mafia hit men beauty writers, we now know exactly where you can buy the exact red lippy The Bachelortte herself was wearing when she gave not one, but three dudes the flick.
So, here goes:
Brand: Maybelline
Range: Color Sensational
Shade: 'Are you Red-dy'
Price: $14.99 from Chemist Warehouse (on sale) or $17.95 from Priceline.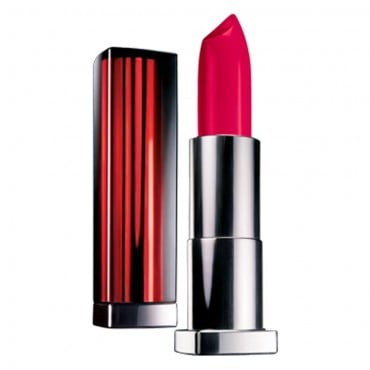 You're welcome.
LISTEN: Catch up on all the very important and not at all unnecessary Bachelorette gossip from last week's premier with Bach Chat...