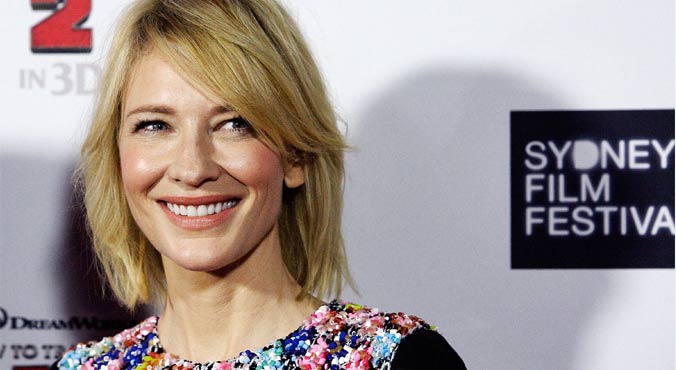 Image: Cate Blanchett at SFF via Getty
If you don't fully understand the power of illuminator, let us enlighten you. Often misunderstood or thought to be super complicated, illuminators are not as intimidating as they may seem at first glance.
In reality, applying illuminator is one of the easiest ways you can fake dewy, glowing, younger-looking skin. It's not hard to put on, and once you've mastered where to apply it, you'll become addicted to how 3D and angular it makes your face look.
If you've always envied Cate Blanchett's killer cheekbones, illuminator is the product to reach for. Even if your beauty routine doesn't consist of 18 products (whose does?), it's a trick worth knowing for special nights out or the days your skin is looking a little dull.
You don't have to be wearing thick foundation, blush or brozner to put a spot of illuminator on. In fact, you don't have to be wearing any other makeup at all.
Illuminators come in liquid, cream and powder form. The liquids and creams are best on dry skins, and powders on oily skin types. Fairer skin types should go for the shimmery and pearlescent versions while for olive and dark skin tones, you want something more golden.

To apply: dab along the top of the cheekbone, blending out to just above your eyebrow, using your fingers or a beauty blender. Take it down the centre of your nose, middle of your forehead and chin, and place a tiny amount on your cupid's bow. Applying it to the lip area helps your lips look bigger, particularly if you're wearing nude lipstick or clear gloss.
If you're planning to wear more than one cheek product, start by applying bronzer to the hollow of your cheeks (make a fish face to find your hollow this), then put blush on the fleshy part of your cheeks, and then apply illuminator along the top of your cheekbone (just under the eye).
Our favourite illuminators
 Do you use an illuminator? Have a favourite?