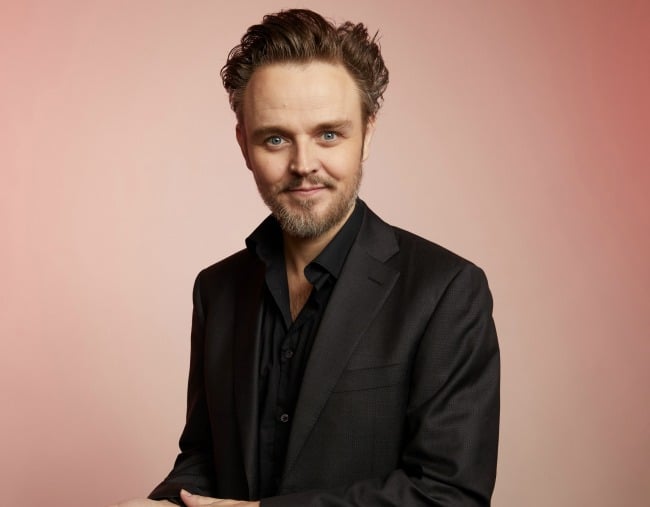 This week, 41-year-old Matthew Newton was photographed on the streets of New York, his hand on the small of the back of his fiancée, 24-year-old Catherine Schneiderman.
Three months ago, Australian news outlets had reported the two had split amid "financial woes and ill-health" on the part of Newton, the son of Australian entrainment royalty Bert and Patti Newton.
Donned in a grey beanie and black coat, Newton and Schneiderman looked a far cry from being broken up. By all accounts Newton is rather detached from Australia, the place home to years-long reports of his domestic violence and assault. The place that will never forget the stories of his ex-partners Brooke Satchwell and Rachael Taylor, who both filed police reports alleging domestic violence in their relationships with the actor.
In 2006 and just after the two had split, actress Brooke Satchwell was assaulted when she visited the couple's Sydney home at 5pm on September 13, 2006.
Rosie Batty, on what we must do as Australians to combat domestic violence.

Newton pleaded guilty to common assault after prosecutors withdrew three more serious charges including assault occasioning actual bodily harm and stalking and intimidating Satchwell. He got off because the judge found that he was a "gentleman" who was unlikely to hit a woman again.
In 2010, Rachael Taylor ended her relationship with the actor after an altercation in Rome in which court documents detailed how Newton allegedly left Taylor with multiple scars as well as "neck injuries" and "bruising" consistent with having her head "bashed against the floor and walls".
She later filed an AVO, alleging over a year of physical, verbal and emotional abuse. He was subsequently admitted to Sydney's Northside West Private Clinic for treatment.
In 2011 and 2012 Newton was charged over two more assaults; one of a Sydney taxi driver and the other of a hotel receptionist in Miami. He spent a further few months in rehab, later moving to New York to begin his life in America, far from the prying eyes of the Australian media who reported both his criminal history and road to redemption with equal focus.
Since his move to America, Newton has carved a career for himself as a director.
In November 2013, Newton directed and starred in a production of Hamlet in New York.
In 2016, his film, From Nowhere, won an audience award at the South by Southwest film and media festival. In 2017, he directed a film called Who We Are Now.
In 2016, it was reported he had become engaged to Catherine Schneiderman, the daughter of New York Attorney-General Eric Schneiderman, and while Australian media has reported the two have married, split and are expecting a baby all in the last year, it's obvious their relationship is a private one, albeit one shrouded in rumour.
Last year, The Daily Telegraph reported the 41-year-old told a source on set of his film, Who We Are Now, he "hasn't touched a drink in five years".
Regardless, Patti Newton told 3AW's Nightline program last year Newton was as happy as ever in New York with Schneiderman.
"I have never known Matthew to be happier and we are happy that he is happy.
"So you know what, I don't care what they write, I don't care what anyone says, if he is happy we are happy and he is in a very good place, so what more could you want?"
Hopefully, a future where Newton never lays a hand on another woman or man again.