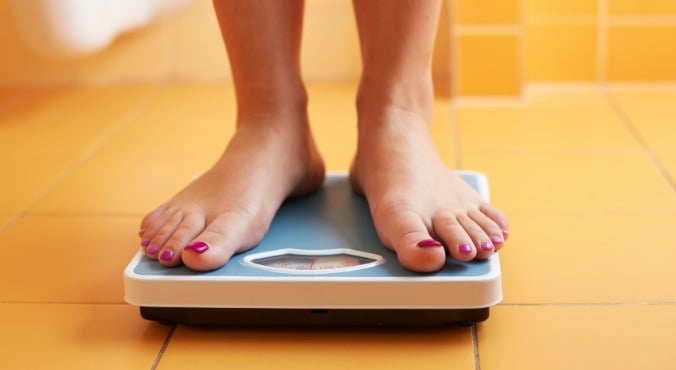 Image: iStock
You might know a thing or two about the process of losing weight. You might even have experience with weight loss.
But here's a less straightforward question for you: where does that weight actually go? Does it just… evaporate or melt away? Does it become muscle? Or, as more than 50 per cent of medical experts believe, is it converted into heat and energy?
Is your New Year's resolution to lose weight? You need to read this.
Well, thanks to a team of Sydney-based scientists, we now have the answer to that question, and it's somewhat surprising. Are you ready?
It turns out that the majority of the fat we lose exits the body in our breath. So in a way, yes – it does 'vanish into thin air', so to speak.
Want to maintain your weight? Exercises will help – and you can do these ones without even leaving the house:
Fast, high-intensity exercises