If you were a 90s child (or just alive between 2009 and 2015, for that matter) there's a large chance you loved Glee.
The American comedy-drama series, which was set in the most gloriously stereotypical high school you could imagine, took the world by storm with its catchy tunes and heartthrob plot lines.
But what happened when the music – and the show – stopped?
We know that tragedy struck main star Cory Monteith, who played the loveable Finn Hudson and died of a toxic combination of heroin and alcohol in July 2013. But what about his partner and former co-star, Lea Michele, and the other actors who made the weeknights of our tweens and teens so enjoyable?
Here's what we know.
Lea Michele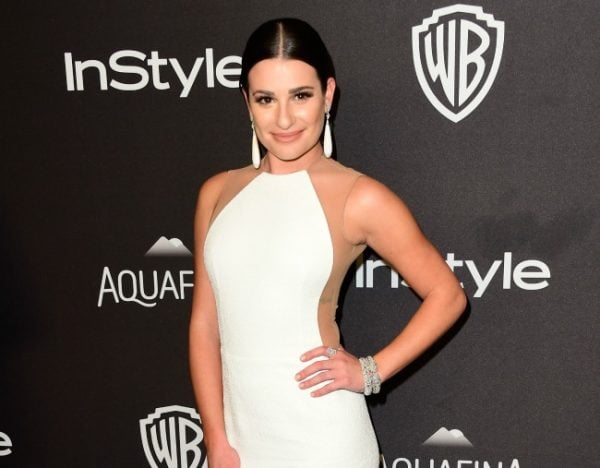 Since finding fame as die-hard theatre fan Rachel, the 31-year-old has gone on to pen a part-memoir, part-how to book Brunette Ambition, which landed her 3rd place on the The New York Times' bestseller list.
Between 2015 and 2016, Michele starred in Fox's comedy-horror series Scream Queens, for which she earned a People's Choice Award nomination for Favourite Actress in a New TV Series. This year, Michele did a mini tour of her second studio album.
She currently resides in a $2.9 million home in Los Angeles, and is dating the president of a fashion brand, Zandy Reich. The pair announced their relationship in July.
Matthew Morrison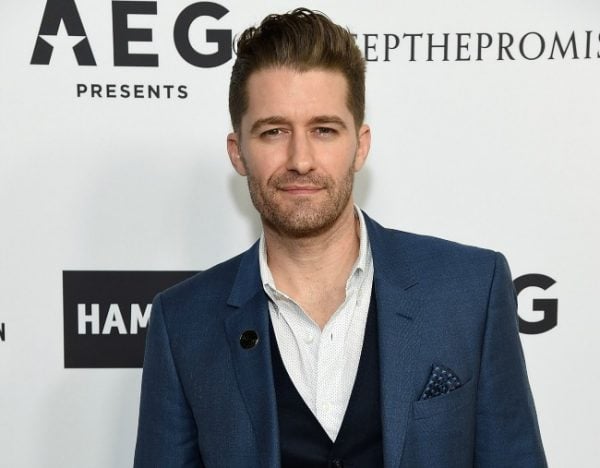 While there's not too much to update everyone on when it comes to Morrison's acting career (sorry, pal), he did marry his longtime girlfriend Renee Puente in 2014. In October this year, Mr Schu (he'll always be Mr. Schu to us) and Puente welcomed their son, Revel James Makai.
LISTEN: The Mamamia Out Loud team recommend the best shows to binge on over the Summer break. Post continues after audio.
Mark Salling
Turns out our Puck wasn't just a criminal in TV dramedy land.
In January 2013, a woman accused Salling of committing sexual battery by forcing her to have unprotected sex without her consent. He denied the charges and filed a counter-suit for defamation of character. In 2015, the pair settled out of court.
It, sadly, doesn't end there.
A police raid in December of that year unearthed Salling's collection of "50,000 photos and videos depicting child pornography" - for which the 35-year-old was charged with possessing and receiving.
In October Salling pleaded guilty, which will see him marked as a registered sex offender for the remainder of his life. He faces four to seven years in prison.
"He's forbidden from having any contact with anyone under the age of 18 and must stay 100 feet or more away from schools, parks, public swimming pools, youth centers, playgrounds and arcades," the Post Gazette reported.
"Salling will also be ordered to pay $50,000 in restitution to each of his victims."
Jayma Mays
Jayma Mays hasn't been too active on the acting scene since her time on Glee, but does have some beautiful personal news: In August 2016, she and her husband Adam Campbell welcomed their first child - a son, Jude.
Dianna Agron
Our beloved Quinn has moved on from the glee club to star in some limited release films - political thriller Zipper, drama Bare and romantic-comedy Tumbledown in 2015, before being a main cast member in thriller The Crash, which premiered in January 2017 and is available on demand.
Agron has also been a passionate activist. In addition to her work with animal rights organisation PETA, in May 2016 the actress travelled with the UN to visit resettled Syrian refugees in Europe.
In 2015, Agron was engaged to Winston Marshall, the lead guitarist from the band Mumford & Sons. They married in Morocco on October 15 last year.
Naya Rivera
Rivera had a recurring role on Devious Maids, playing Blanca Alvarez for five episodes in 2015, before releasing her memoir Sorry Not Sorry: Dreams, Mistakes, and Growing Up in September 2016.
In that book, Rivera chose to leave no stone unturned in letting The People know exactly how she felt about Lea Michele.
"One of the Glee writers once said that Lea and I were like two sides of the same battery and that about sums us up. We are both strong willed and competitive—not just with each other but with everyone—and that's not a good mixture," Rivera wrote.
"As the show progressed, though, that friendship started to break down, especially as Santana moved from a background character to one with bigger plot lines and more screen time. I think Rachel—erm, I mean Lea—didn't like sharing the spotlight."
She went on: "If I'd complained about anyone or anything, she'd assumed I was bitching about her. Soon, she started to ignore me, and eventually it got to the point where she didn't say a word to me for all of Season 6."
Of her ex-boyfriend Mark Salling's child pornography charges, who Rivera dated in 2010, she wrote: "I can't say I was totally shocked, but still–WTF?... My son's nanny actually told me about it when the story broke. Then I had no doubt that God really did have my back along the way."
Then, just one month ago, Rivera ran into some legal trouble of her own, when she was arrested and charged with domestic battery against her husband Ryan Dorsey, with whom she has a two-year-old son, Josey. It is alleged Rivera hit Dorsey in the head and face during an altercation over Josey.
Rivera filed for divorce this month, citing "irreconcilable differences".
Chris Colfer
Our beloved Kurt has grown up. Chris Colfer is now 27 years old, a best-selling author of young adult books, and while he had some small-scale acting gigs in the last few years, has now made the move into directing. Colfer's upcoming sci-fi drama - which he created, wrote, and expected to produce - will be about 'indigo children'.
Colfer was also an avid Hillary supporter, donating money to her campaign in the lead up to the 2016 election.
Amber Riley
Riley - who we know best as Mercedes - has gone on from Glee to become a big deal in musical theatre circles.
In December 2015, Riley appeared in a live television performance of The Wiz, playing Addaperle, the Good Witch of the North. She also scored a huge lead role as Effie White in Dreamgirls, at the Savoy Theatre in London's West End, which began in November 2016.
She in one-third of musical theatre supergroup 'Leading Ladies', whose debut album Songs from the Stage, was released on November 17 this year.
She and her sister launched a plus-size fashion line in 2014, Rileyland Fashions, which appears to no longer be in operation.