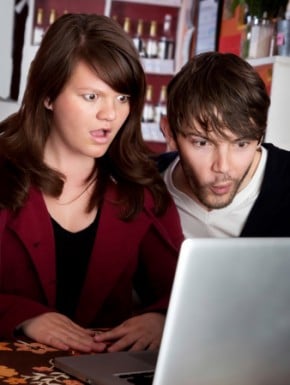 Reddit user 'ToFat2Fish' nearly broke the internet this week when he posted the following question: "Children of porn stars. How has this affected you growing up?"
And there definitely was no shortage of answers, with 3897 people responding to the thread within 48 hours. But it wasn't the number of responses that has people talking. It's the things that these so-called 'children of porn' had to share.
And many of them, as it turns out, are decidedly more normal than you may have expected.
Like this guy, who found out his dad was heavily involved in the adult film industry from a young age:
Well my dad was a big porn producer and director in the 70's-90's. It made him a ton of money but he blew it all gambling. There was always his porn movies and boxes out at his house. Don't know if it affected me. I turned out pretty normal sexually. I did find out Ron Jeremy had sex in my kitchen. So there's that.
There was also this girl, who has clearly benefited from her mum's, umm, flexible career moves…
There's a girl at my school and her mom is a adult movie star. I don't know if it has affected in anyway, she seems pretty normal. Now the mom is running a yoga studio and the daughter is the youngest yoga instructor in the world.
But we started to feel sorry for users who shared their less-than-desirable parental-porn experiences. Like this poor soul…
I have a hard time watching porn because every once in a while my Dad will pop up. Imagine that, it is pretty weird.
Yeah, sorry but that's pretty hard to imagine.