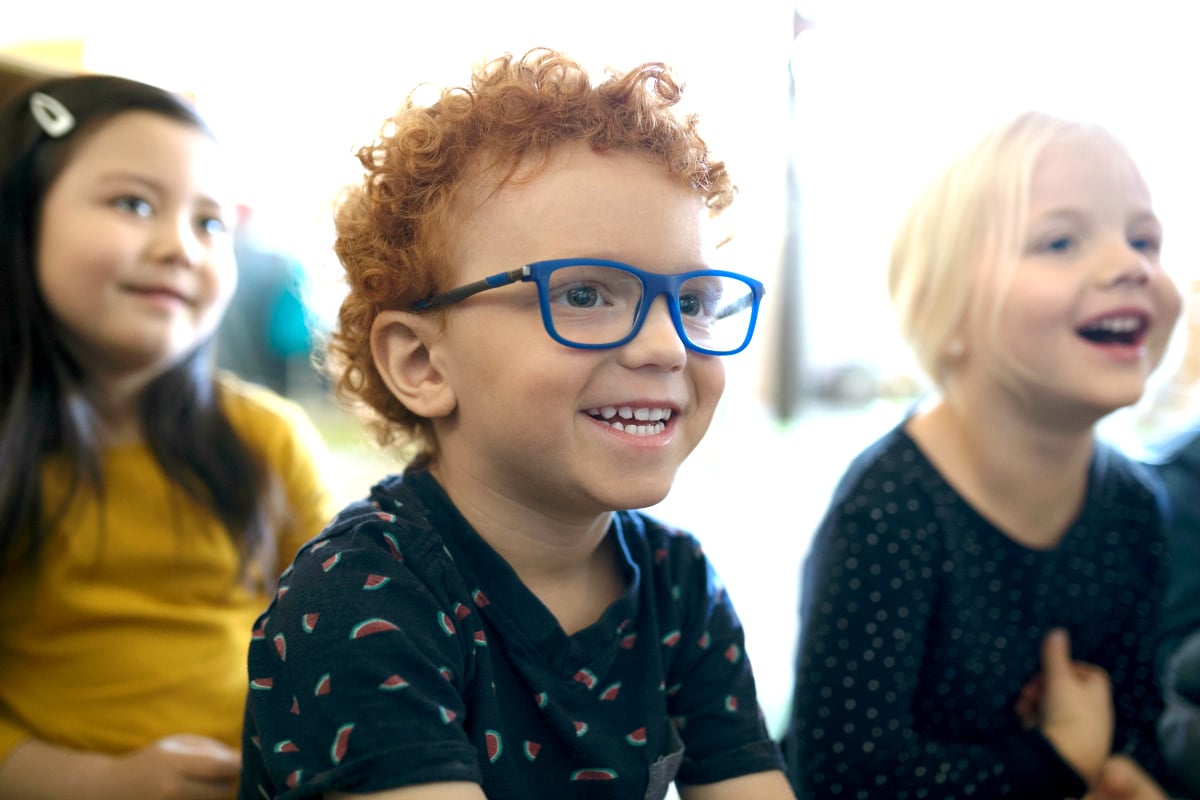 School readiness is a huge deal for parents and their little ones. How do you know if your child is ready? And how can you help get them get ready?
While we used to spend a lot of time focusing pretty much solely on counting to 10 and learning the ABCs, these days it's all about the overall wellbeing of our kids as well.
With my eldest heading off to school this year, I sat down to talk with someone with experience in this space: Anna McCauley, the Head of Health at Only About Children Early Learning and Preschool (Oac), which operates more than 75 centres across Sydney, Melbourne and Brisbane.
As an occupational therapist who has worked with kids for over 25 years, Anna certainly knows her stuff, and shares how high-quality early learning centres like Oac approach 'school readiness' in today's world.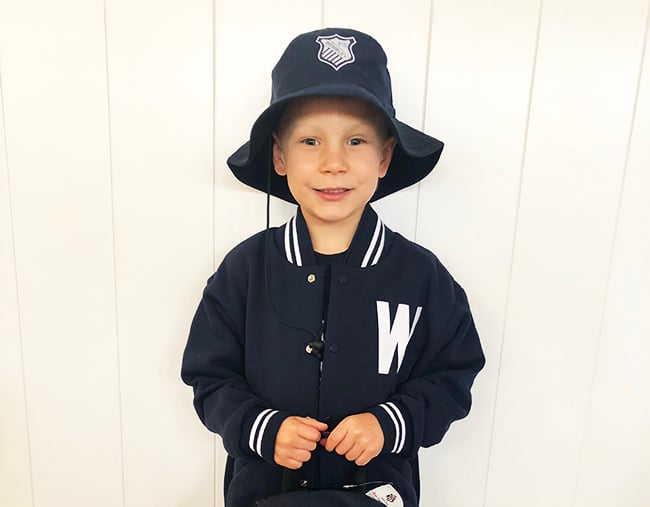 My 'baby' is off to school this year so I was keen to get some advice from an expert about school readiness. Image: supplied.
OK Anna, let's start with the big one - how can you tell if a child is ready for school or not?
As occupational therapists, we look at what a child needs to do and what they want to do in terms of every day skills and activities. With regards to school readiness, we're looking at their independence and their social and emotional skills. Are they able to initiate play with others and negotiate during play? Are they able to regulate their emotions? Can they manage in social situations with large groups of children? Can they concentrate for extended periods of time? Or do they need lots of movement breaks to help with concentration?
We want your child to be confident and socially ready to manage in the classroom and the school playground. It's about supporting the child as a whole,  focusing on a love of learning and all the developmental skills they need for school and beyond.

As parents, what are three things we can do at home to help our child get ready for school?
Sharing mealtimes is great for your child's social and emotional development and can improve their language skills. Family dinners give your child the chance to talk about their day, reflect and decompress. At Oac we encourage children to self serve using tongs and big spoons. It sounds simple but it develops their fine motor skills and teaches them to wait their turn.
I would also encourage families to spend time exploring different parks and playgrounds. This gives kids the opportunity to play with children they don't know, navigate a new space and use unfamiliar equipment, like they'll have to do when they start school.
At Oac we also use social stories to help kids with the transition to school. It involves creating a simple story with pictures, photos and age appropriate language showing what will happen at school. You can include a photo of your child in their school uniform along with details like where the playground is and who their teacher will be. Reading through the story at bedtime will help familiarise your child with the school environment and expectations.