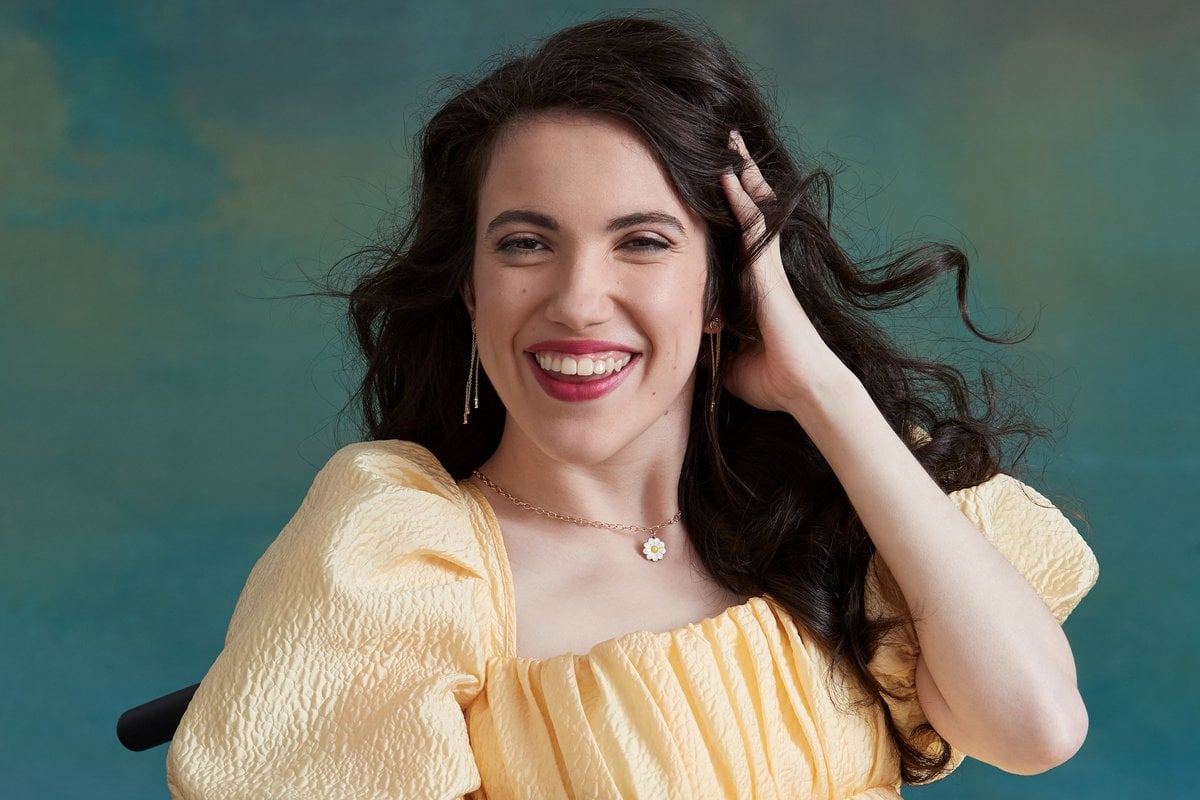 I am lying on a stretcher. My hair is wet and curly, the dark brown locks contrasting with the bright red of my bikini. My denim skirt is soaked through with water and has been painstakingly unbuttoned by the boy on his knees before me. His well-toned muscles ripple in the light, accentuated by the oil on his chest and shoulders.
As I look into his eyes and place his hand on my hip, the scent of the oil cloys in the air between us. I try not to break character as I remember our joke that we smell like Betty Crocker cake mix—I'll never be able to smell a baking cake without being brought back into this memory. The humour grounds me in a moment that feels surreal. The moment in which I become the first person with a disability in Australia to be in a sex scene on television.
PJ and I move through the choreography that we mapped out earlier with our intimacy coordinator. He lies on top of me, our dark hair tangling together as instructions are called to us from behind the camera: where to put our hands, how to move our heads, even what sounds to make.
You're probably wondering how I got here—and, truth be told, so am I.
Watch: Disability Representation In Tv And Film. Story continues below.