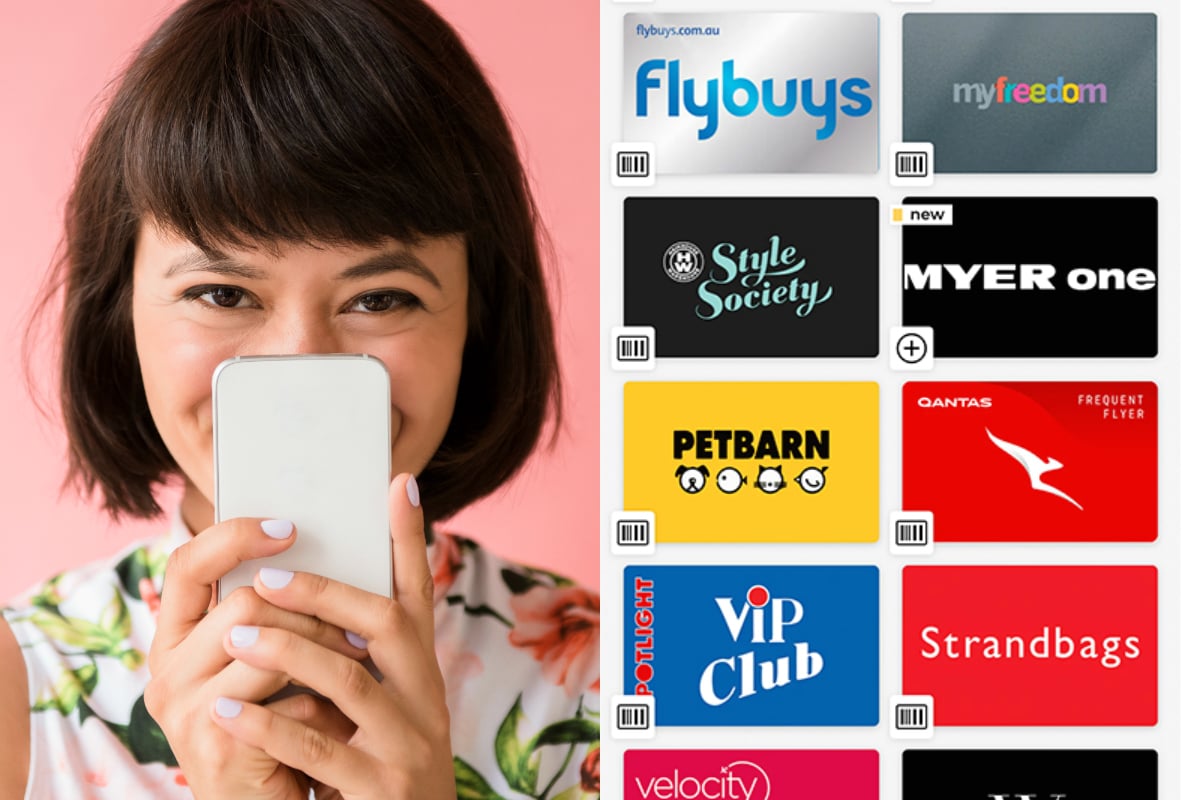 Every year my New Year's resolutions sound roughly like this: be more organised, save money and stress less. I'm paraphrasing but you get what I mean.
As I go into 2020, I've been looking for ways to make these resolutions a reality. Along the way, I discovered an awesome app.
WhatsMine helps you save time and money by consolidating all your memberships, rewards and loyalty cards into one spot. It's the digital Marie Kondo of rewards programs because it helps you declutter while sparking some serious joy.
If, like me, you have signed up to 3589 rewards programs over the years, you seriously need this app in your life. It lets you know about all the great deals you might not know you're entitled to, so you never miss out on freebies and good deals. Can I get a ka-ching?
If you're ready to make the most of your rewards programs, here's how to get started.
1. Put all your rewards cards in one place.
Head to the App Store or Google Play and download the free WhatsMine app. Then click on the 'Wallet' icon and start adding all your rewards cards. The scan function makes it super easy – just hold your phone over the barcode on your card and the app does the rest.
If you've lost your rewards card, you can also enter your account details manually, or upload a screenshot of your card membership details (usually found on your emails or from other apps).
Once you're done, you'll be able to access all your rewards cards within the app. No giving your name, date of birth, address and shoe size at the checkout every time you make a purchase and can't find your card. Now you can just open the app and scan the barcode. Easy peasy.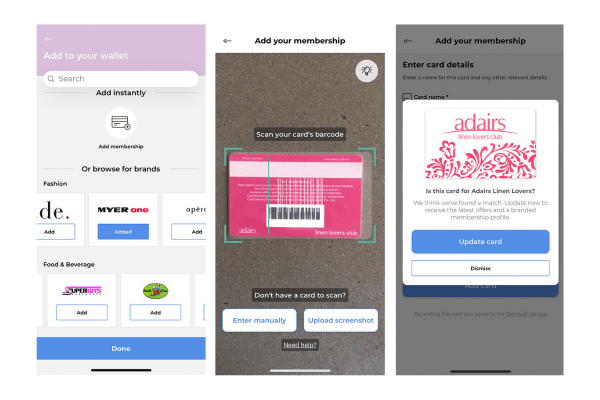 2. Find those money-saving offers.
Once your cards are loaded in the app, click on 'Offers' then 'Mine' to explore all the offers you're eligible to redeem. I discovered so many discounts and free gifts I had no idea were available because I tend to ignore the 50-plus promotional emails that hit my inbox every day (note to self: unsubscribe).
If you're interested in an offer, click either 'redeem in store' and the app will automatically bring up your rewards card barcode, or 'redeem online' to head to the store website. If you're not ready to buy straight away, you can save the offer for later. At last glance, WhatsMine had more than 1000 offers from over 130 brands so you're sure to find a deal for something on your shopping list.