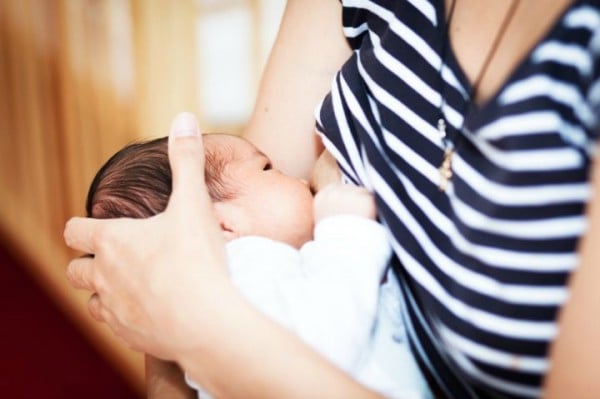 Because caring for your baby can be filled with uncertainty…
When it comes to what you should be feeding your baby, there's so much information coming at you from so many sources – books, pamphlets, lobby groups, social media, friends, family, doctors and midwives. Who is right? Who should you listen to?
I have three children and during each of their first years, I'd received wildly conflicting information from trusted sources which just confused me even more. In an effort to sort through the confusion, I have measured these tips against the Department of Health's official advice.
But remember, babies and toddlers do progress at different rates – so be sure to consult your doctor if you feel you need to deviate from this advice.
1. Newborn to six months.
Exclusive breastfeeding is recommended for newborns – when possible. Evidence referenced by the Department of Health shows that breastfed babies are less likely to contract gastroenteritis, respiratory illness and middle ear infection. It's also been shown that breastfeeding helps mothers recover faster from childbirth and can even reduce the risk of breast cancer and ovarian cancer later in life. I remember breastfeeding my kids and feeling my uterus contracting. I also remember the hunger.
There are many reasons why breastfeeding may not be possible. My first child had food allergies and couldn't have my breast milk so I switched to formula for him. There are a number of formulas that can provide newborn children with adequate nutrition. Choose a formula that is designed for newborns and ask for advice on which bottles and teats are appropriate for them. Newborn babies prefer a slow flow teat.