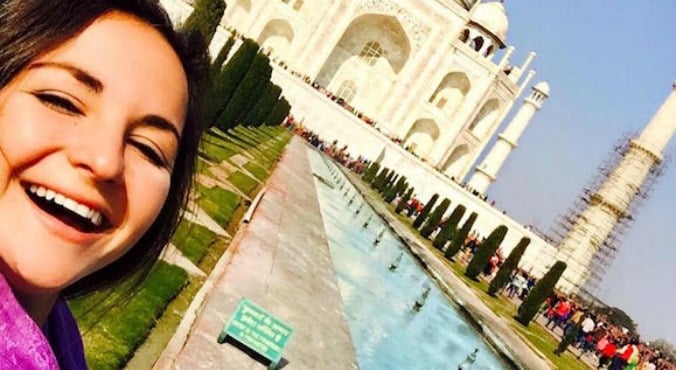 Image: Supplied/Elephant Journal. By Shoshanna Delventhal.
I didn't expect anything major. I thought, "I'm not an alcoholic, I'm just doing an experimental cleanse."
Yet at the age of 23, I can remember only a few sober periods over the past nine years lasting more than two weeks. So, yes, I downplayed the multifaceted significance booze had on my life.
What would you imagine to happen if you quit alcohol for a weekend, a few weeks, a month—or perhaps even longer?
Personally, I thought of the obvious; my hangovers would end, I'd be a little bored, feel incredibly refreshed in just over a week, drop a few pounds and strengthen my will power.
All these assumptions are half true. I thought I'd share with you the findings that haven't already been shoved down your throat faster than you can shotgun a Natty Light.
1. I still got sick, twice!
Abstaining from alcohol may help you shed some weight, but it won't be an instant fix for all of your health problems. By not drinking you are not giving yourself a medicine, you are taking away a poison. It's a good start. A healthy lifestyle, including diet and exercise, is still fundamental to wellbeing.
You'll continue to feel tired in the morning if you haven't had proper sleep, or if you're addicted to caffeine. You won't be immune to the flu, the common cold, chicken pox, and in my case, "Delhi belly." WATCH: how to look like you have had eight hours of sleep when you're sick. (Post continues after video.)
2. I realised drinking isn't our biggest problem—but it is an easy scapegoat.
"The thinking problem comes before the drinking problem," Tommy Rosen's words resonated with me at the International Yoga Festival in Rishikesh, India. Tommy Rosen is an addiction recovery expert and a yoga teacher who helps cure thousands of otherwise "non-spiritually inclined or yoga practicing addicts."
He achieves this by simply helping people rediscover the pharmacy within, instead of looking outside to fix the inside—a squandering of our precious energy. If you've ever craved a cold beer or a tall glass of wine after a long day of work, I'm not calling you out as an alcoholic, rather simply suggesting that we may consider it an acute addiction.
3. Booze is recommended as a bandage to almost every bad situation.
Dealing with a break-up, a bad grade, even a terrible headache? Since I made a vow not to drink, I took particular note of the numerous times well-intentioned friends advised that I look to alcohol in times of sadness, confusion, frustration, loss, and all of those other negative adjectives.