Dear Noisy Neighbours,
There are some choice swear words I would like to throw at you, but in the interest of being neighbourly, I'm going to replace them all with the word 'funk'.
Please turn your funking music down so I can get some funking sleep.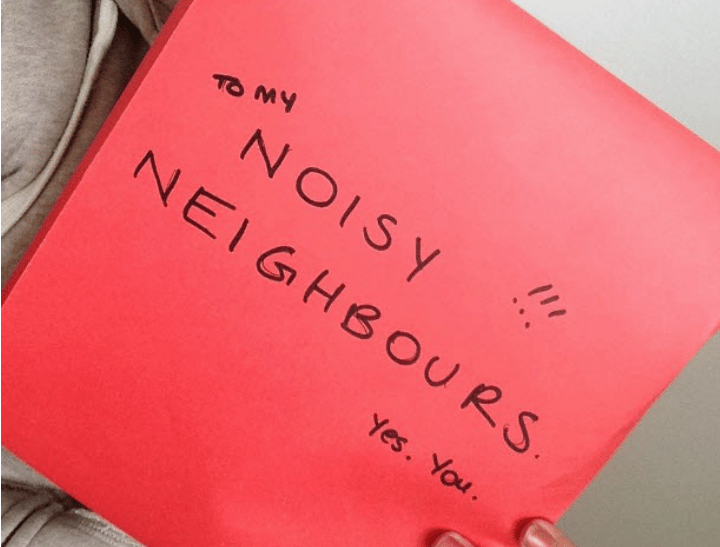 I've lived in this lovely area for four months now, and you have woken me up on many occasions (and by that, I mean all the funking time). Last night, like many other nights, it was at 4.30a.m, a time of morning that should be reserved for breakfast radio hosts, international flight passengers, and parents of infants.
By 5a.m, when I still couldn't block out the music and your lovely, happy party shouting, I assumed you were partying in your backyard, or perhaps actually pressed up against my bedroom window. I came out onto my balcony in my pink dressing gown to yell at you kindly request some quiet, but you were actually INSIDE your house, yet still radiating the neighbourhood.
I didn't want to wake my other neighbours by pointlessly yelling at you kindly requesting some quiet when you couldn't even see/hear me, so after 10 minutes of waiting for you to poke your heads outside, I gave up and went back to bed.
For twenty minutes. And then some of you DID move outside.