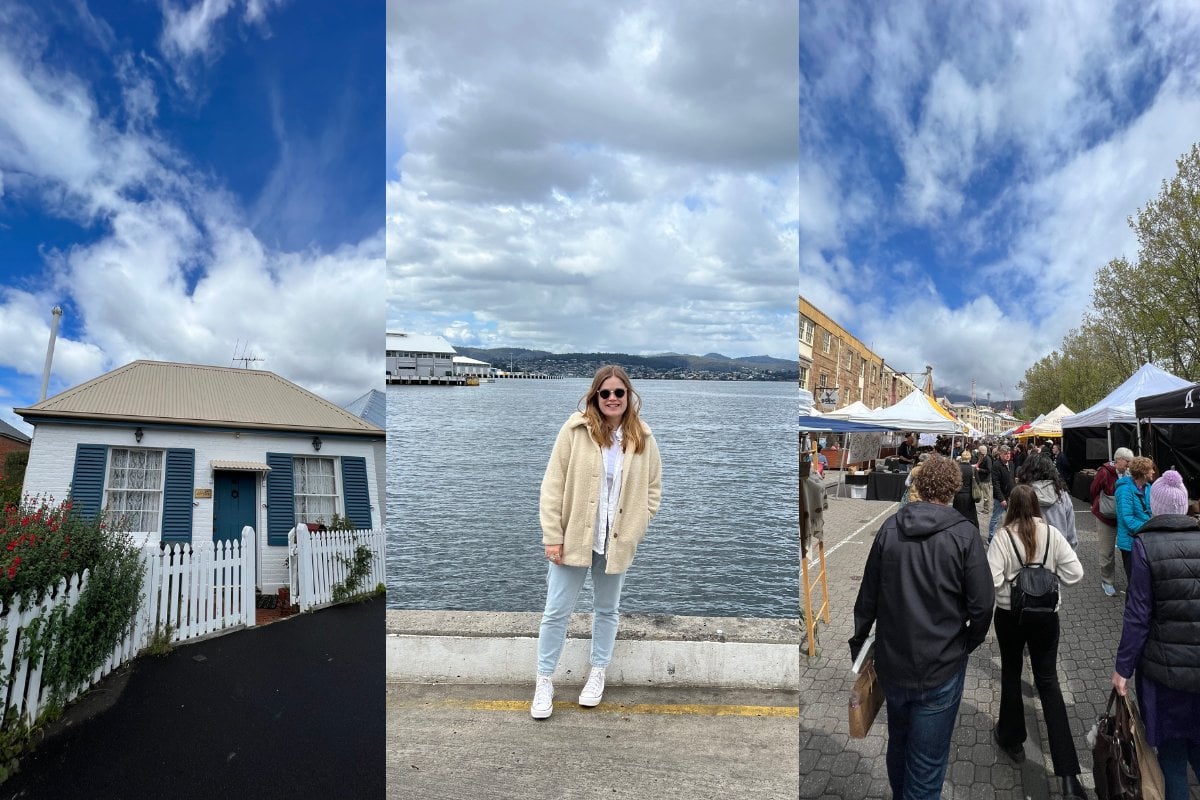 I know we've only just met, but I need to get you familiar with a stereotype of my people immediately.
You see, I'm British, and as a UK passport holder, it is bashed into us from infancy that the only thing that constitutes a 'proper holiday' is one in a hot country, where you lie by the pool and leave with patches of raw red skin from not being diligent in the sunshine.
This was a norm I thought everyone was across, until about eight years ago when I moved to Australia.
Watch: Horoscopes At The Airport. Post continues after video.
You see, when you live in a hot country (like Australia), the desire to escape to the sunshine to binge on the vitamin D you've been starved of is somewhat unnecessary. Because you have heaps of vitamin D, and new doses of it arrive every damn day.
Despite this revelation, it took a while for me to unravel the classification wedged in my head of 'what counts as a holiday' – clinging on to resort-style getaways for much longer than necessary. That was until I jetted off to Tasmania, and I realised how much of an idiot I had been.