In the space of just 48 hours, seven people have drowned in NSW.
The most recent death is that of a 57-year-old Grafton man who drowned while trying to save the lives of two girls at Wooli Beach, on the north coast of NSW.
He had been sitting on the beach with family when he noticed the swimmers, outside the flagged area, in distress. Without hesitation, he entered the water in an attempt to rescue them. It was later discovered they had been caught in a rip.
Paramedics and SLSNSW performed CPR for 50 minutes, but the man died at the scene.
Sad news at Wooli today with a male swimmer unable to be revived despite best efforts of lifeguards. Read more here https://t.co/D5WEvSInSM

— Surf Life Saving NSW (@slsnsw) December 26, 2016
In light of this tragic death, here is what to do if you – or your children – are caught in a rip.
 What is a rip?
Rips are the most lethal hazard on Australian beaches.
Beachsafe describes a rip as "strong currents of water flowing away from shore through the surf zone. They are a strong force and on any give day, there are about 17,000 rips at beaches around Australia."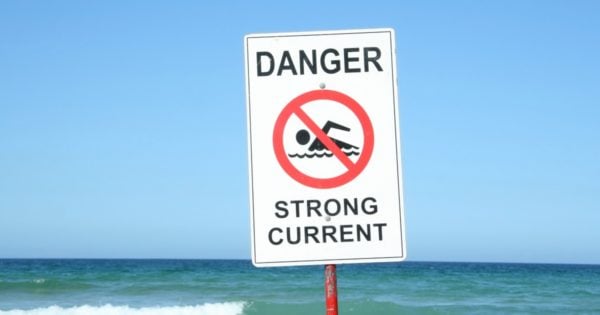 How do I identify one?
Rips aren't always easy to spot, as they are complex and fast moving.