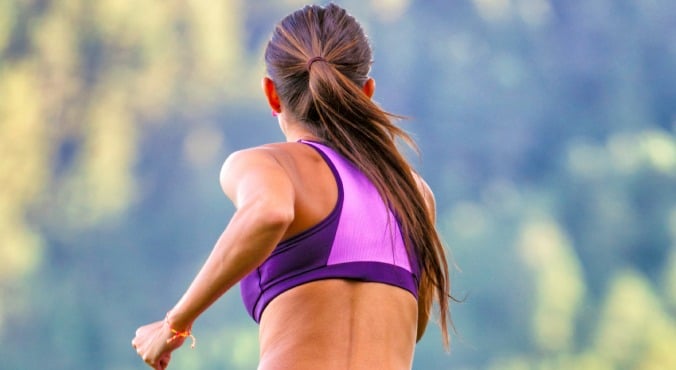 Image via iStock.
Sometimes it feels like there's a complicated science to finding the right sports bra – one that minimises bounce, looks good, and isn't so tight it gives you back pain.
Once you know the basics, we promise it isn't difficult. As anyone with boobs knows, sports bras are essential during a workout, no matter your cup size. They provide support and comfort, and not having the correct protection can damage your breast tissue.
Stephanie Keen, a trend forecaster from Cotton On Body, says that having the right fit and support is key to comfort, as well as output.
RELATED:9 facts about boobs, bounce, and exercise we bet you didn't know
"No matter what you're doing, if you feel confident in your own skin, you are going to perform better. So it's no surprise that the right fitting sports bra can improve your attitude, and therefore, your workout performance."
"You need to wear the appropriate workout gear for the form of exercise you're doing. A crop top is suitable for a low impact workout such as yoga or a light walk; however, it may not provide enough support for a high-impact workout. Whether it's running, yoga or boxing – you need the right fit and support to train the way you want," Stephanie says.
Here are seven things to look for when choosing a sports bra…
What kind of sport of sports bra do I need?