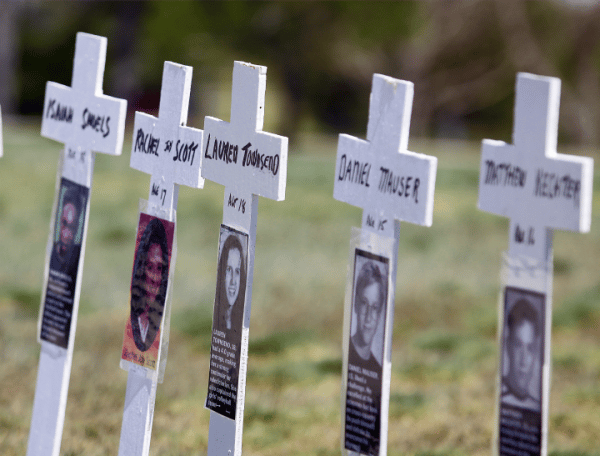 We live in a violent world. Try as we might to shield our children from that violence, all too often it enters their world's as well. Unfortunately, school shooting are a reality in today's world.
But what happens after the shooting? What happens when the student's who witnessed horrific acts of violence has to return to the scene of the crime, day after day?
In a recent Reddit thread, user FreshVaultMeat asked, "People who have experienced school shootings, what was it like to come back to school after the shooting?" and the responses offer insight into what it's like to be a school shooting survivor.
Two posters were students at Columbine High School on April 20, 1999 when two students murdered 12 students and one teacher, and injured 24 before committing suicide.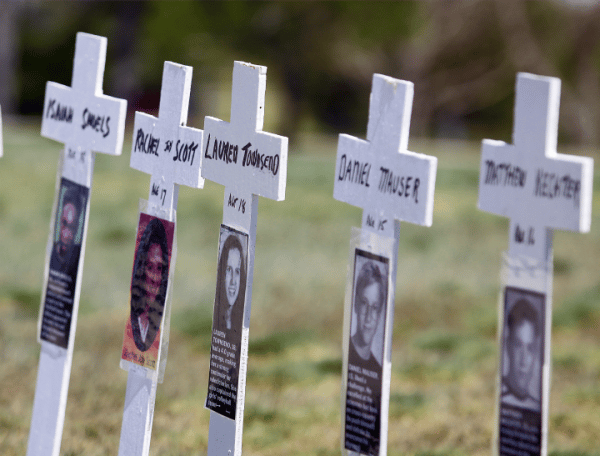 GlitterIsMyProzac, who was a Freshman at the time, said she couldn't go back.
"I went back into the school once after, to collect my belongs," she said.
She moved out of state to finish high school, but adds that the story followed her. "Everywhere I went, people seemed to magically know about my past and it became a badge like a scarlet letter," she explains. "I was forever 'That girl from Columbine.'"
User knightfall was a sophmore during the shootings. He shared the heartbreaking memory of having to retrieve his backpack after the attacks.
"They kept our cars and other belongings for several months," he writes. "This created a lot of issues, as most high school students don't have multiple cars to get to school. Also, a lot of us left our backpacks when we finally got out of the school. I always had my wallet in there, so I didn't have any credit cards, IDs, etc. Also, the sprinklers came on after, so when I did finally get my stuff back, it was moldy and mostly ruined."