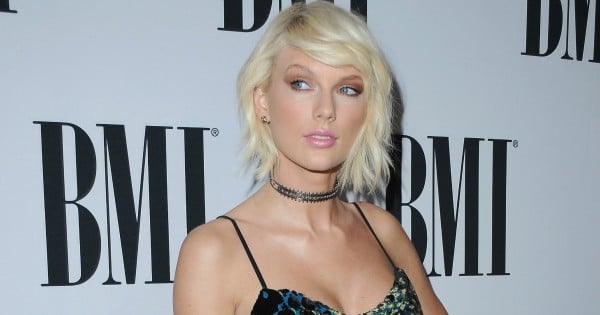 Earlier this year, a wise woman (Taylor Swift. It was Taylor Swift) announced to the masses: "Chokers are the new flower crowns."
It was a bold statement. A big call to make. People love goddamn flower crowns.
But it seems Tay Tay was right. Chokers are everywhere: Around the necks of celebrities at music festivals, on red carpets, all over our Instagram feeds, and even in the Mamamia office.
While I'm not usually one for fashion trends (my style priorities are firmly ranked 1. comfort, 2. comfort, and 3. pockets), for some reason, the choker trend appealed to me. They're flattering, and I feel like when I wear a choker, it detracts from my weird hunchback shoulders.
But last night, I heard something that made me feel utterly humiliated about what I thought was an incredibly trivial fashion decision. Sitting at the dinner table, one of my brothers asked whether I knew what men thought when I wore a choker.
"Ummm, no," I responded, assuming men had approximately zero opinions about my jewellery choices.
He explained that among guys, there's a joke that women who wear chokers are "sluts."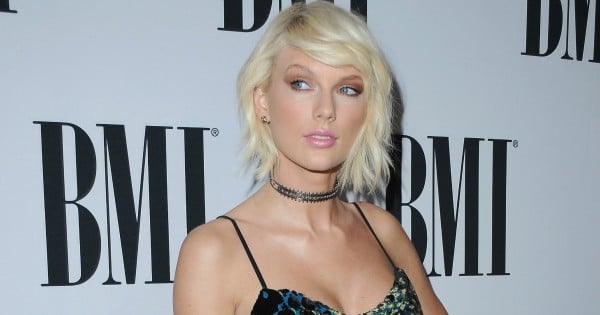 "You have to know what it insinuates," he said. "It's like... a collar. Collar... like an animal... like submissive."
At first I was shocked, and then I was angry. I was furious that I had just been made to feel uncomfortable about what is essentially a piece of material I wear around my neck. I couldn't believe that such a concept would even cross my brother's mind. It was disturbing.
Listen: Porn star Madison Missina explores why most men are obsessed with anal sex. Post continues after audio. 
Then he explained that his group of friends had first seen the "joke" on Facebook. Apparently there are memes that make fun of the fact that girls who wear chokers are promiscuous. Indeed, there are.
There's ones like this. I'm not even sure what 'slobbin meats' means, but I'm almost certain it's offensive.