House-hunters know the pain all too well. You spend your weekends inspecting properties and finally you think you've found your dream home – only to have it sell for $100K more than the asking price.
"It's super frustrating," says Melbourne house-hunter Sarah. "What (real estate agents) quote is not realistically what they get sold for."
Now, the Victorian government is cracking down on real estate agents found to be underquoting property prices. But are new laws enough to stop the "frustrating" practice altogether?
Listen: Can't afford a house? It might just be because of your lavish life of daily brunches. Post continues… 

In a recent crackdown, inspectors accessed the offices of 34 selling agents and examined 1400 sales where the property sold for significantly more than the advertised price, according to Consumer Affairs Victoria.
Twenty warnings were issues and 13 investigations were launched. Meanwhile, one real estate agency was forced to pay more than $300,000 for underquoting 11 properties in 2014 and 2015.
The crackdown comes as real estate advertising laws were introduced in November, similar to reforms that have been in effect in NSW since January 2016. These laws have seen 26 fines issued, according to The Sydney Morning Herald.
Under the new Victorian laws, agents must provide prospective buyers with a more detailed analysis of what the house is expected to sell for, including three recent comparable sales and the median price for the suburb. Agents will also have to prove, on request, how they figured out the estimated price.
The laws, which will come into effect later this year, will also prevent price ranges from varying more than 10 percent and from agents using terms like "offers above," "from" or "plus".
If found guilty of underquoting, real estate agents might lose their sales commissions and face fines of more than $31,000.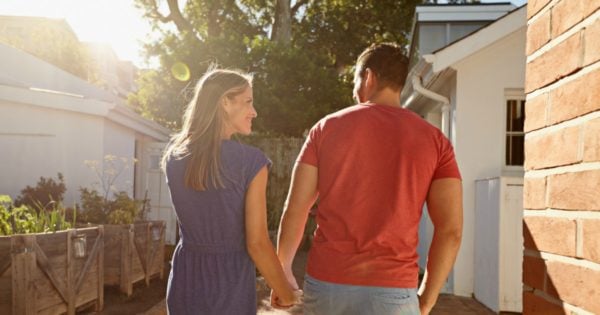 Sarah, who has been looking at homes in Melbourne's eastern suburbs for a few months, says she doesn't have much faith that the changes will make a difference to underquoting.
The 22-year-old said houses she was looking at regularly went for $100,000 more than the asking price, including a house that was advertised at $520-$580,000, revised to $600,000 but then sold for $720K.
"I reckon real estate agents get away with it because when you look at previous sales in the area they are around the amount they say, but then people are paying much more," she said.
"They could say 'we're not underquoting, people are just overpaying'."
Sarah says she is so frustrated by outcome repeating itself again and again, that she's going to start looking lower to compensate.
"I feel like 90 percent of the time I'm wasting my time and their time. I spend my Saturdays looking at all these houses and they're not in my price range," she said.
"I don't trust any of them. If you told me the right amount I could make a decision and move on. But you don't. So I waste my time."