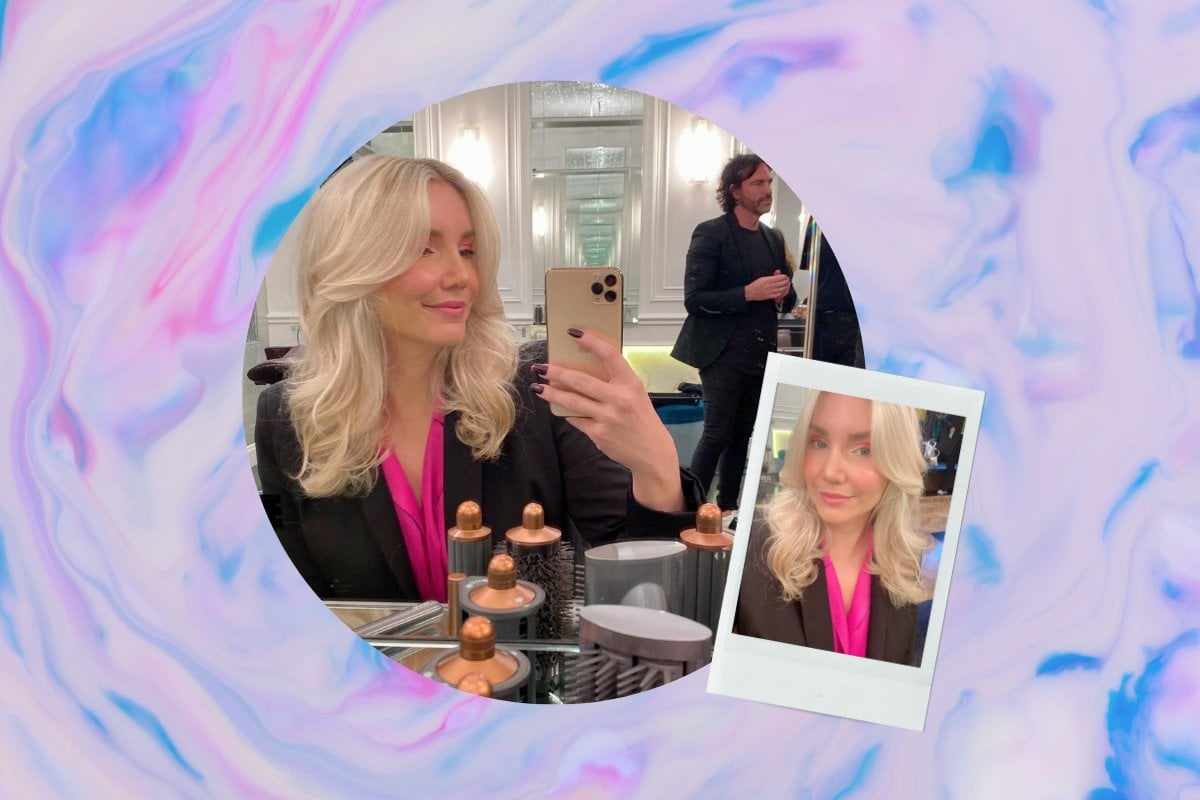 I have a confession to make. Until this week, I'd personally never tried the cult-fave, all-over-social-media Dyson Airwrap™ Multi-Styler.
This may not sound that odd to everyone, but in the context of me hosting Australia's biggest beauty podcast, You Beauty, plus having worked in social media for as long as I have... well, it's akin to having a SAHM who has never used an air fryer. Almost as nifty and timesaving a gadget as the Dyson Airwrap™, I hear.
Anyway, back to why I hadn't tried it. TBH it just looked really fussy and complicated, and I'm not 'that girl' who allocates time (I won't say has time because that's condescending and annoying — we all prioritise different things) to my hair.
However, once upon a time, a stylist had once used the tool on my hair for my hens. They weren't even using them at her salon, they were using a regular curling tong, but she took one look at the grim bin chicken strands protruding out of my head and hightailed it to her lunch room, where she fished out her personal Dyson Airwrap™ because she was too scared to put heat on the strands.
It's safe to say, my hair and my hens were fab.
Now cut to a recent event I hosted for Mamamia and Dyson Hair Care. 
I rocked up with my hair in my silk sleep scrunchie, hoping to the heavens someone would use their magic wands (read: the Dyson hair tools) to turn my hair from drab to fab. And indeed, they did. You need to see the video of my reaction when I saw my 'wrapped' hair. It was THAT gosh darn spectacular. I was a supermodel. I HAD SUPERMODEL HAIR.