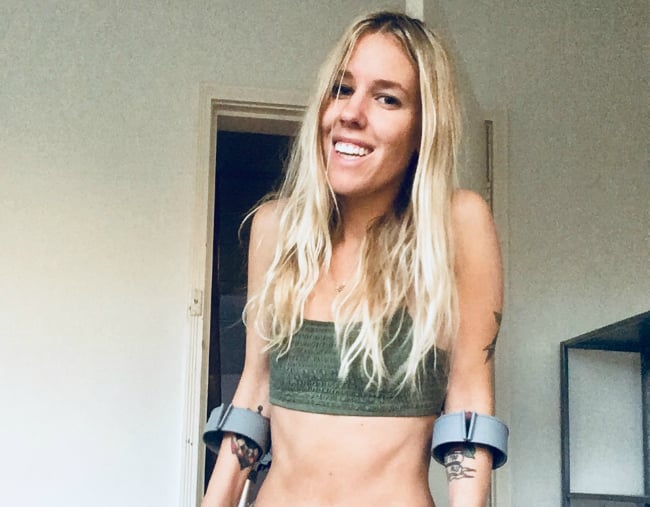 Last night I had to ask my best friend for help taking off my bra – and I wasn't even drunk. I had tried to do that thing where you keep your top on and slide it off down each of your arms, only I forgot that my fingers don't really work anymore.
I was stuck before I even began.
I thought about how much worse it would have been if I had been trying to do this sexily in front of a guy (albeit in that instance I would hopefully not have approached it in such a convoluted way).
I'm suddenly single now- my upstanding boyfriend left me because my new-found illness didn't exactly suit with his plans to go to Mexico – so these are the things I think about. I'm totally down for dating, I've always been a kind of pro at it, but now I feel like I'm unintentionally being a Catfish.
In static six swipeable picture form, I look the pinnacle of good health – blonde, tanned, prancing about in a bikini – I probably couldn't look more Bondi if I tried. But now I walk with a limp. And it's not a sexy 'just burnt my leg on a motorcycle exhaust pipe in Bali, we've all been there ha ha' kind of limp – it's a deep set, off kilter not going anywhere kind of vibe.
No guy wants to see the bubbly girl he had made small-but-flirtatious talk with for three days on a sex app come hobbling towards him with a pirate gait (unless it was that kind of app I guess).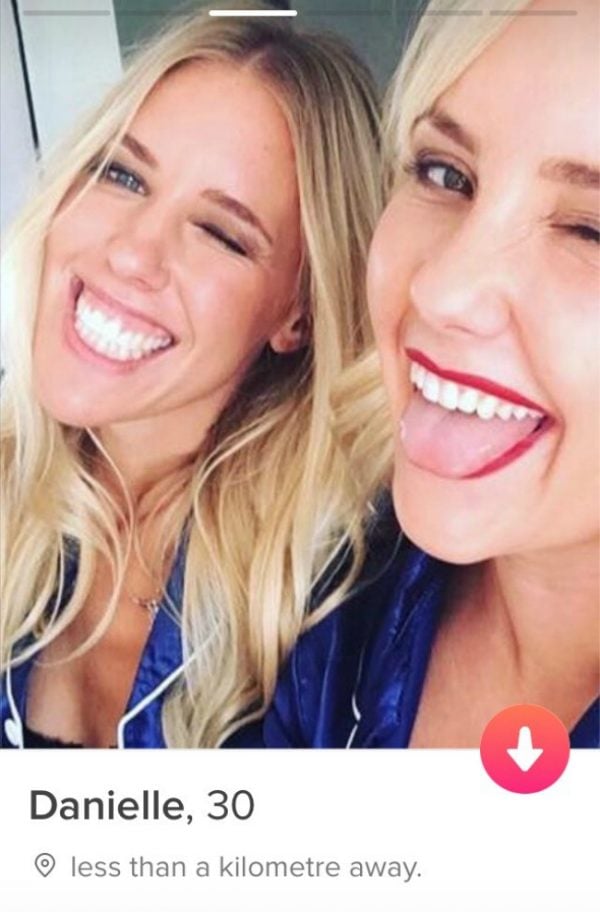 See, earlier this year I got arthritis. I was 29.
It came on overnight, my knee swelled up like I had a blossoming case of elephantiasis, and after a couple of confused and misguided GP and physio appointments, I ended up in hospital unable to walk at all.