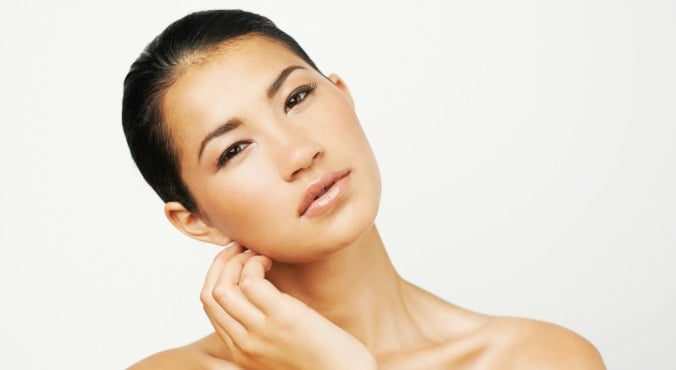 Image via iStock.
There used to be a time when foundation, mascara, a little blush and lipstick was considered a full face of makeup. Alas, no more. Now we have brows to fill in, noses to highlight, cheeks to contour and skin to prime – and for some, that's just for running out to the shops.
Primer in particular really seems to have hogged the spotlight in recent years. There seems to be a primer for just about every part of your body – but are they actually necessary?
What exactly is a primer?
Let's start with the basics.
"A primer preps the skin to ensure your foundation lasts longer and looks smoother and more flawless," says Kate Squires from the Napoleon Perdis Creative Team.
Some primers also have additional benefits like brightening or calming properties and offer added hydration.
The 'flawless' look is achieved by the primers essentially working as a barrier between your skin and foundation, stopping your foundation from absorbing into the skin and clogging your pores.
"The barrier smoothes the texture of the skin, minimises the appearance of pores, fine lines, scars, dehydration and unevenness," Squires says.
RELATED: What is a skin finisher and do I need one?
"It also means your foundation glides on more smoothly and is easier to apply, as well as preventing your skin from absorbing the foundation throughout the day."
Do we really need ALL the primers?
It's not just your face that primer is made for - you'll also find products promising to prime your lips, eyelashes and even eyelids. But which are must-have and which are not?
Face