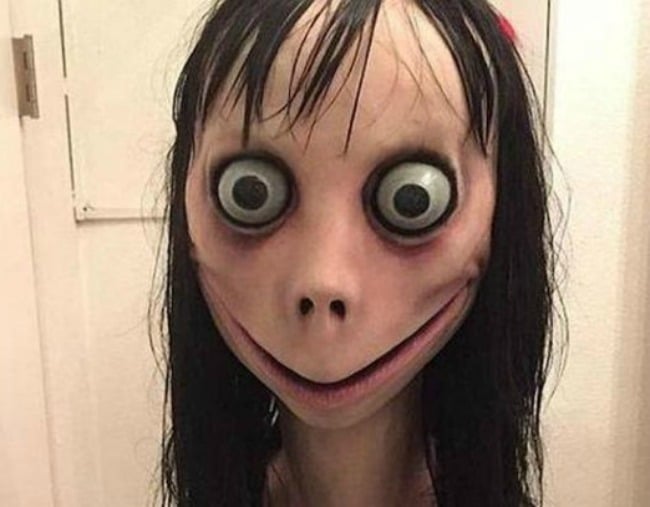 A dangerous online "game" named Momo has been linked to the death of a 12-year-old girl in Argentina.
After the girl took her own life on July 22 at her home about an hour from Buenos Aires, police hacked her phone and found messages and videos that suggest the girl may have taken her own life as part of the twisted game.
So what is Momo and how can parents protect their children from it?
Momo is an online "game" operated through the messaging service WhatsApp. It has been likened to the infamous online game Blue Whale, which was reportedly linked to the deaths of at least 130 Russian teenagers in 2016.
Like Blue Whale, the game is based on the player completing escalating challenges.
Momo begins with an unknown administrator sending violent images to the person playing, The Mirror reports. It is not yet clear if this is an actual person or an automated bot.
It then threatens the user not to disobey the game's orders. It is believed the operator hacks the person's phone or otherwise obtains videos, pictures or information, which they then threaten to release if the victim does not comply.
The avatar for 'Momo' is a horrifying image of a woman with a disorted face and bird legs for arms. It was created by Japanese artist Midori Hayashi, who is not associated with the game.
It is believed the game originated in Japan, but is now a growing trend in Europe and South America, even prompting Mexican authorities to release a warning to parents and produce posters about it.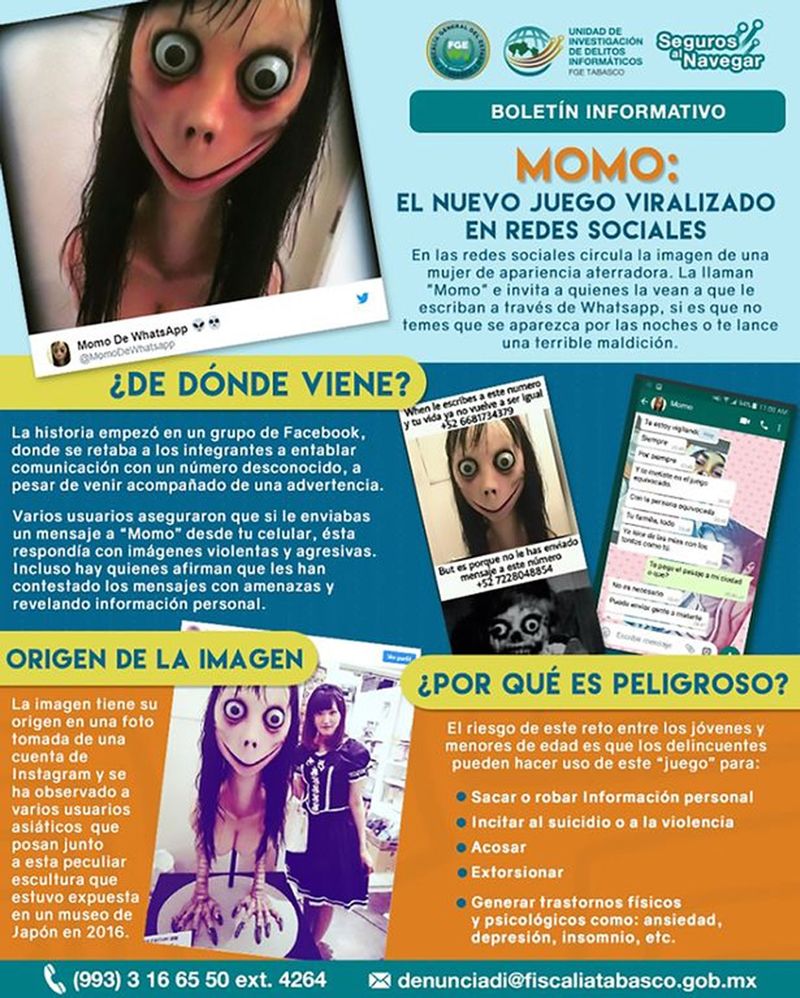 Police in Argentina are investigating whether this 12-year-old girl is the game's first victim, Buenos Aires Times reports.
Authorities say the girl filmed herself immediately before taking her own life.
Police suspect someone told her to kill herself, and are investigating an unnamed 18-year-old teen, who the girl may have met online.
Momo likened to Blue Whale and The Slender Man myth
The set-up of Momo sounds eerily similar to the Blue Whale game that reportedly claimed the lives of at least 130 Russian teens in 2016.
The social media game involved children being set escalating tasks such as self-harming and watching horror movies. On the 50th day of the challenge, the victims are told to die by suicide.
Similarities to the online legend of Slender Man have also been suggested.
In May 2014, two 12-year-old girls in Wisconsin, US stabbed their 12-year-old classmate, claiming it was because the Slender Man told them to.
Anxious parents were told at the time of the Blue Whale phenomenon to protect their children by talking to them, and the same advice applies to Momo.
UK children's charity National Society for the Prevention of Cruelty to Children told The Mirror parents should reinforce to their children that they should not feel pressure into doing anything that makes them feel unsafe or scared.
"Parents should talk with their children and emphasise that they can make their own choices and discuss ways of how to say no.
"Reassuring a child that they can still be accepted even if they don't go along with the crowd will help stop them doing something that could hurt them or make them uncomfortable."
If you or anyone you know is experiencing suicidal thoughts, you are urged to phone Lifeline on 13 11 14.