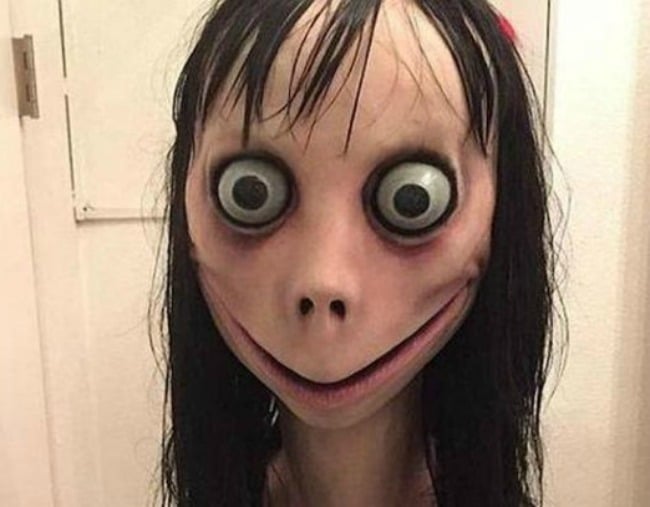 Police have warned parents about a dangerous online "game" named Momo, which appears to be targeting kids through YouTube and Whatsapp.
The "game" involves an avatar known as "Momo" contacting children and asking them to complete a series of tasks, which include self-harm. It is not yet clear if this is an actual person or an automated bot.
In the UK, there have been several reports of children interacting with the character online. And in South America, the game has been linked to the deaths of three teens.
Ireland's State Police Force issued a warning this week on Facebook about the "game", urging parents to be vigilant.
"The Momo challenge is a form of cyberbullying where momo asks to be contacted through a social media site and then asks the person to perform a series of dangerous tasks including self-harm," the statement read.
"Please, please, please always supervise your children or those that are vulnerable while online."
In September 2018, a 16-year-old boy and 12-year-old girl from the town of Barbosa, Colombia were believed to have taken their own lives within 48 hours of each other late last month after taking part in the sinister challenge, local news outlets reported.
Police in Argentina were investigating whether a 12-year-old girl's death in July was due to playing Momo.
What is Momo?
Momo is an online "game" operated through the messaging service WhatsApp and YouTube. It has been likened to the infamous online game Blue Whale, which was reportedly linked to the deaths of at least 130 Russian teenagers in 2016.
Like Blue Whale, the game is based on the player completing escalating challenges.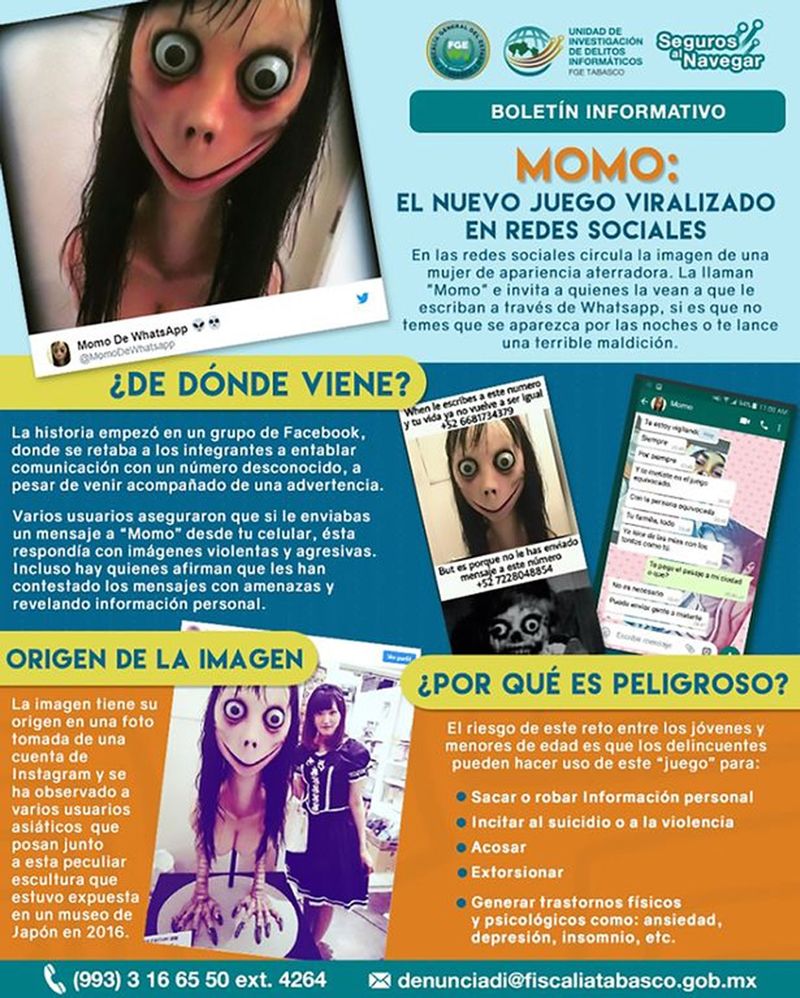 It then threatens the user not to disobey the game's orders. It is believed the operator hacks the person's phone or otherwise obtains videos, pictures or information, which they then threaten to release if the victim does not comply.
The avatar for 'Momo' is a horrifying image of a woman with a distorted face and bird legs for arms. It was created by Japanese artist Midori Hayashi, who is not associated with the game.
It is believed the game originated in Japan, but is now a growing trend in Europe and South America, even prompting Mexican authorities to release a warning to parents and produce posters about it.