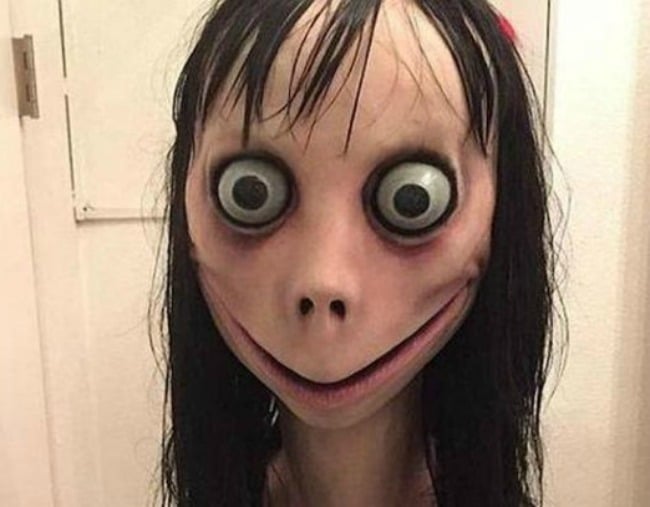 A dangerous online "game" named Momo has been linked to the death of two Colombian teenagers.
A 16-year-old boy and 12-year-old girl from the town of Barbosa, Colombia – who haven't been named – are believed to have taken their own lives within 48 hours of each other late last month after taking part in the sinister challenge, local news outlets reported.
RCN Radio reported the boy was found first, and that authorities believe he passed the game on to the girl before he died. Within 48 hours, the 12-year-old, believed to be his girlfriend, was also found dead.
These aren't the first lives allegedly claimed by the game. Police in Argentina are investigating whether a 12-year-old girl's death was due to playing Momo.
After the girl took her own life on July 22 at her home about an hour from Buenos Aires, police hacked her phone and found messages and videos that suggest the girl may have taken her own life as part of the twisted game.
So what is Momo and how can parents protect their children from it?
Momo is an online "game" operated through the messaging service WhatsApp. It has been likened to the infamous online game Blue Whale, which was reportedly linked to the deaths of at least 130 Russian teenagers in 2016.
Like Blue Whale, the game is based on the player completing escalating challenges.
Momo begins with an unknown administrator sending violent images to the person playing, The Mirror reports. It is not yet clear if this is an actual person or an automated bot.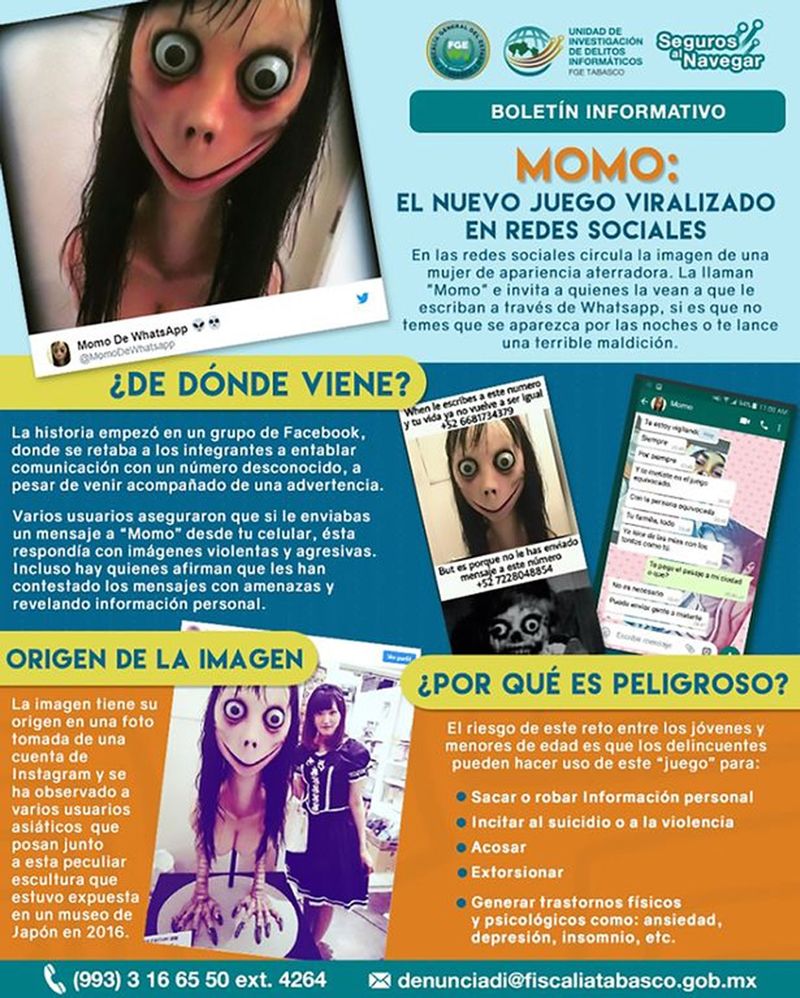 It then threatens the user not to disobey the game's orders. It is believed the operator hacks the person's phone or otherwise obtains videos, pictures or information, which they then threaten to release if the victim does not comply.
The avatar for 'Momo' is a horrifying image of a woman with a distorted face and bird legs for arms. It was created by Japanese artist Midori Hayashi, who is not associated with the game.