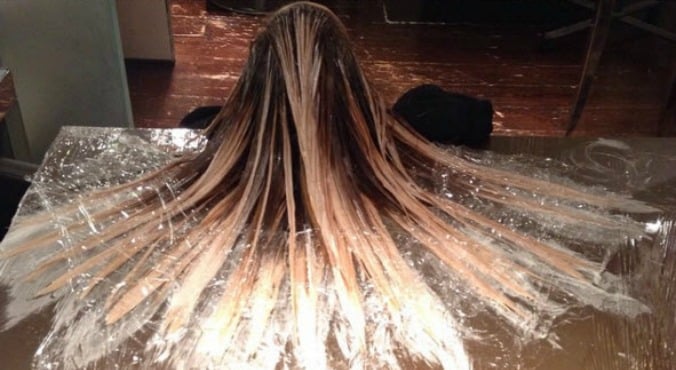 Image: Instagram (@katiecat11).
The name may not be the most original going around but it's the low maintenance hair trend set to dominate in 2016. Bye balayage, hello ridiculous suave-sounding 'layage'.
So what's the difference? The term seems to originate from London's Charles Worthington salon and while the effect is similar to balayage, layage is all about the technique and the resulting subtle effect.
Called 'hair painting', it involves sectioning hair over a large flat surface then fluidly hand painting with colour, which apparently allows greater precision and control. (Watch: Charles Worthington Colour Expert Katie Allen demonstrates the technique. Post continues after video.)
"It is really popular as it allows our colourists to personalise a client's colour to suit their hair cut and highlight particular areas to enhance texture," explains Joey Scandizzo, ELEVEN Australia Co-Creative Director and three-time Australian Hairdresser of the Year.
The overall effect is a much more subtle and soft gradient of colour (especially compared with its predecessor balayage) and because it's so natural looking, the upkeep is far easier too.