It was during a recent visit to a photography museum in Stockholm that I saw a black and white image of a horse that stuck with me.
Fotografiska features four major exhibitions per year, and since May, they've been showcasing Like a Horse. The series comprises photography, video works and installations that capture the fascinating and diverse relationship people have with horses. Gender and privilege are explored artistically, as horses are represented in various contexts and with fluid meanings.
Then there it was.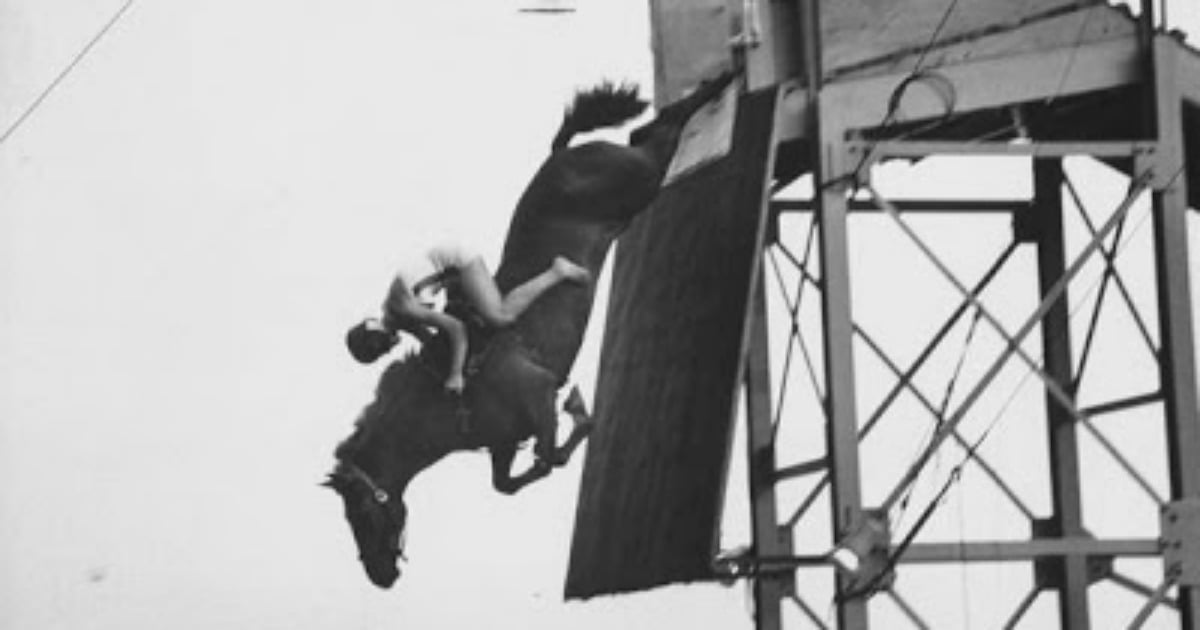 An image of a horse jumping from a platform, with a person on its back.
There were videos, too - chilling footage of horses approaching the edge of a platform and retreating nervously, not wanting to jump. They looked around and had no where to go. The only way was down. They were trapped.
I started to read the text that accompanied a series of photos. It explained the sport of 'horse diving' - an attraction that started as early as the 1880s. A man named William Carver from Texas had the idea to introduce horse diving into Wild West shows after he was apparently forced to jump from a partially collapsed bridge on horseback. So with the help of his son, a ramp and tower was built, and his daughter Lorena became the first official rider. Soon, they became a staple of carnivals all over the country.
Horses would jump seven days a week, up to four times a week.