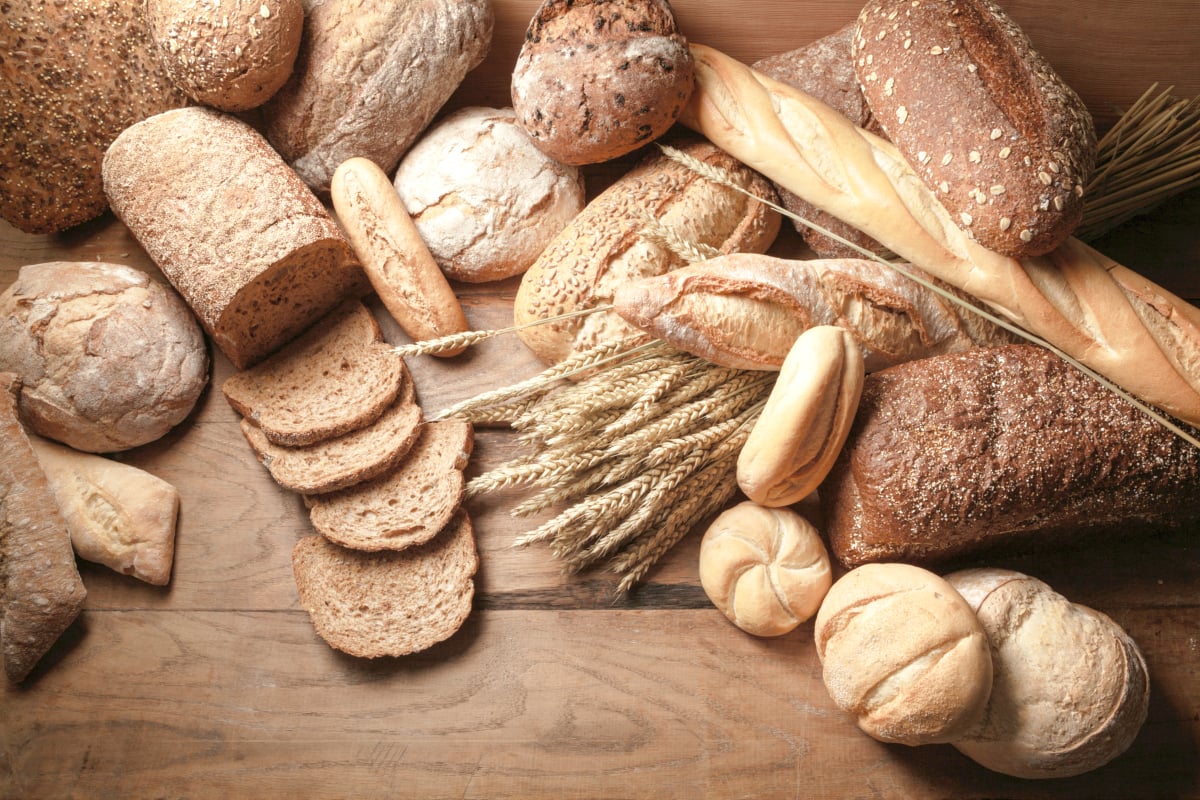 Gluten gets a bad rap these days.
There are gluten-free alternatives for nearly everything and you've definitely got at least one mate who follows a gluten-free diet… But why?
What is gluten? Where did it come from? Is it really that bad? Do I need to give up bread forever? (Please, no!)
Mamamia spoke with accredited practising dietitian and spokesperson for Nutrition Australia Aloysa Hourigan to get the low down on gluten.
What the heck is gluten, anyway?
Gluten is a plant protein that occurs in many staple grains such as wheat, rye, oats, barley, and triticale (a hybrid of wheat and rye), Aloysa says.
"When cooking with these grains, gluten contributes to the cooking and baking properties of foods prepared from these grains, providing elasticity to the texture of the end product."
Is gluten bad for you?
No. For most people, gluten is perfectly fine as part of an overall balanced diet.
"However, if people have coeliac disease or are gluten intolerant but do not have coeliac disease, then gluten is not good for their health and needs to be totally avoided in the case of coeliac disease, and greatly minimised in the case of gluten intolerance," Aloysa explains.
Why do some people have an intolerance to gluten and what is the difference between an intolerance and coeliac disease?
Coeliac disease is an auto-immune disease, where there is a permanent, intestinal intolerance to gluten and the body produces antibodies to gluten, which cause damage to the gut lining and other body tissues.
Currently, the only treatment is a lifelong gluten-free diet and not adhering to one can be damaging.
"[If coeliacs continue to eat gluten] there is a greatly increased risk of many other health problems such as general chronic poor health, osteoporosis, certain types of cancer, depression, poor growth and development in children, and infertility in adults," Aloysa says.
Coeliac disease is not completely random – there is a particular gene that can predispose you to the disease.
"If you do not have this gene, you will not develop coeliac disease. However, if you do have the gene, it does not necessarily mean you will develop coeliac disease, but there is a risk that you could.
"If you have the coeliac gene, the risk of developing the disease will depend on whether the gene is expressed – and this may occur at any time throughout life."