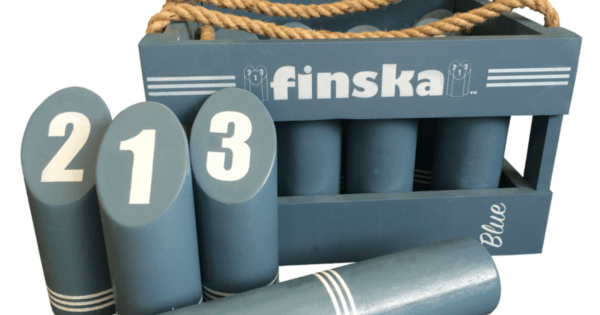 Have you seen strange people throwing strange pieces of wood in the park?
It seems one of Europe's most popular games has well and truly reached our shores, taking the place of its long-lost cousin in Bocci and its longer lost cousin in lawn bowls.
Those strange people throwing strange wood in the park are playing a game called Finska.
In fact, Finska has grown in popularity so much so that Melbourne is holding it's very own unofficial Melbourne Finska Championships in South Yarra in March.
So what's the deal? And how does the whole thing work?
Basically, the game of Finska is made up of 12 numbered pins, kind of like bowling pins. Naturally, they're numbered one to 12. You can play the game in teams, or you can play solo. You just need to make sure you're keeping score.
The aim of the game
To win the game, you need to score 50 points. But not 50 or more points. You need to score EXACTLY 50 points. If you go over? Well, your score goes all the way back to 25.