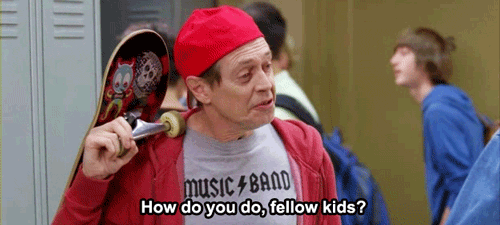 Having been out of school for longer than I'd care to admit, I consider myself slightly out of touch with what is currently 'cool' among kidz these days.
That said, I wasn't too in tune with what was 'cool' when I was a teenager, evidenced by the fact that I continue to put the word 'cool' in inverted commas, and laugh just a little too hard at this gif.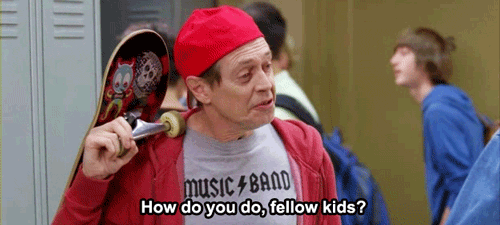 Thankfully, a recent Reddit thread has called on highschoolers to crowdsource the things that are 'in' right now, so tragically daggy people like me can attempt to be 'up with the times.'
I approached the thread thinking, 'I wonder if kids are still into their I-Phones and Youtubes,' but there were actually quite a few things I learned.
Sure, there's a fundamental flaw with this strategy, given that genuinely cool highschool kids are probably not sitting on Reddit telling older people what's cool. But with over 10,000 comments, there must be some kernels of truth in there.
Being an Instagram model.
According to the most popular comment in the thread, "a LOT of people are paying for photoshoots to post on Instagram or FB, and I think a lot of them actually believe they're models/bloggers???"
I see.
This wasn't a thing when I was at school. Instagram didn't....exist.