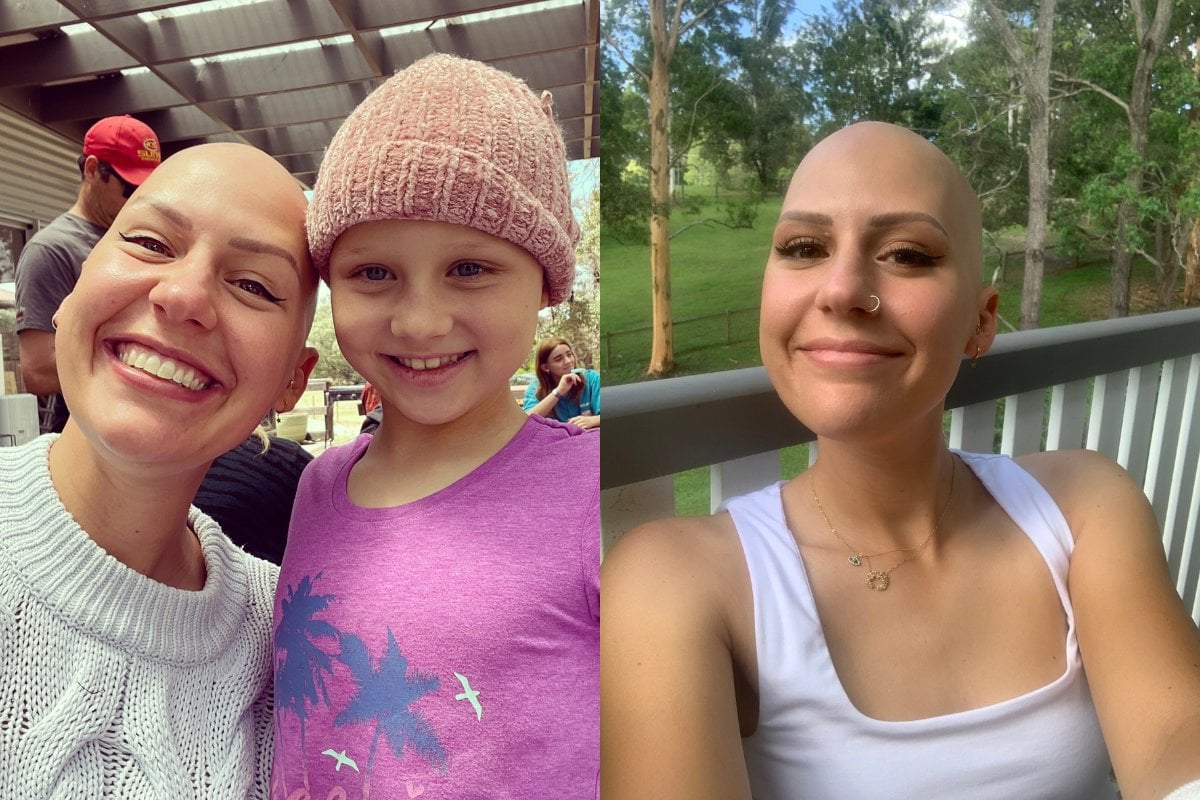 When I was first diagnosed with Alopecia Areata, it started as a small patch at the crown of my head, no bigger than a 20 cent piece.
The dermatologist was kind as she looked at me with a sympathetic smile, telling me it was Alopecia, an autoimmune condition that we still know little about. Most people, she told me, just have patches like mine that come and go throughout their life. Some people, though, can lose all the hair on their head, or all over their body. I remember refusing to believe that complete hair loss would ever happen to me.
I had steroids injected into the bald patch on my scalp and would withstand the pain that would leave me with tears in my eyes, just to have a chance of regrowth. I was desperate for people to stop asking me, "what happened to your head?"
One patch turned to two, two into three, and so on over the following months. I turned up to the dermatologists' office every few months for the same painful injections, always ignoring that little voice in the back of my head reminding me I could lose it all.
Watch: Gianessa Wride has Alopecia, but that doesn't mean she can't win Crazy Hair Day. Post continues after video.
I lost every hair on my body when I was 23. I remember being in the shower, trying to rinse out the shampoo from my hair, and loose clumps kept falling in between my fingers. I lost enough hair in that one shower to fill a Peter's ice-cream tub. My hair kept falling out for days after that, and I knew I had to shave it off after not being able to cope with seeing it fall out anymore.
My eyebrows and eyelashes were gone within two weeks of losing my scalp hair. My nose hairs made their absence known by my inability to feel my nose dripping in cold weather. My body hair left quickly, almost without a trace.
I suffered debilitating self-image issues when I lost all my hair because of the sudden drastic change in my appearance. I was too afraid to leave the house without wearing a wig and was subsequently diagnosed with depression.