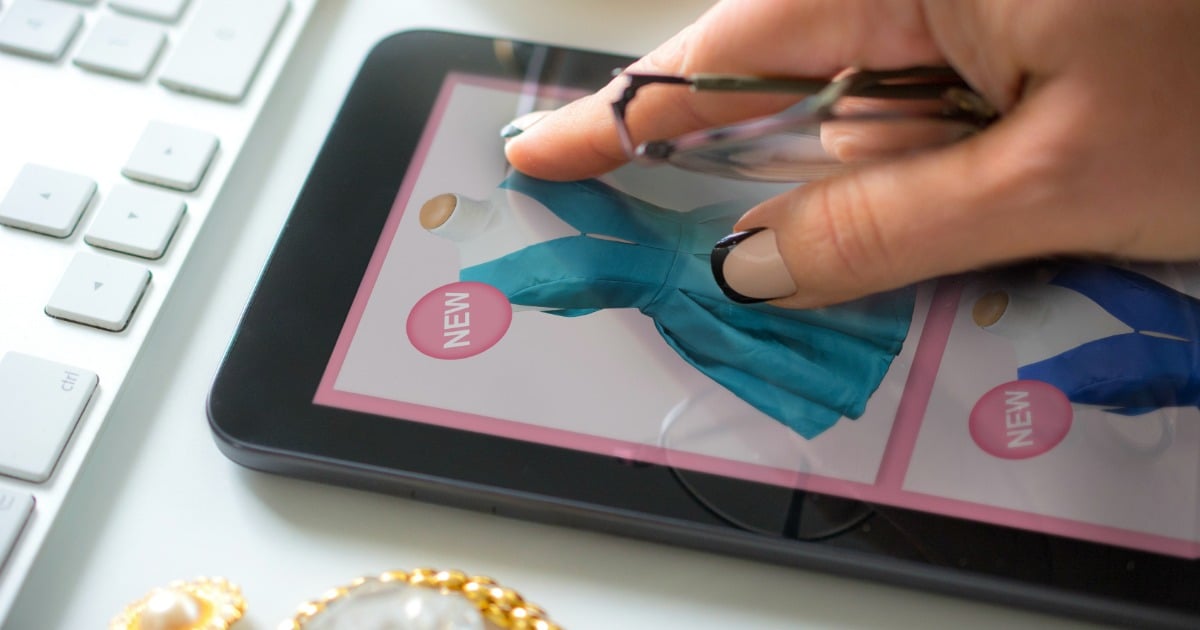 Online shopping towards the end of your pay cycle is risky business.
It's inevitably the time you stumble upon that 'holy grail' dress or handbag or shoes you've been searching for your whole life, but you just don't have the funds to justify buying it. And, as we all know, it's not really wise to spend money you don't have.
However, the days of delayed gratification might be over, thanks to a new online shopping service that's being rapidly picked up by your favourite brands.
It's called Afterpay and it offers all the benefits of lay-by, only in reverse.
Say, for instance, you have your eye on a $200 dress. With Afterpay, you can get your mitts on it straight away and wear it to your heart's desire while you pay it off in four equal, interest-free fortnightly transactions of $50.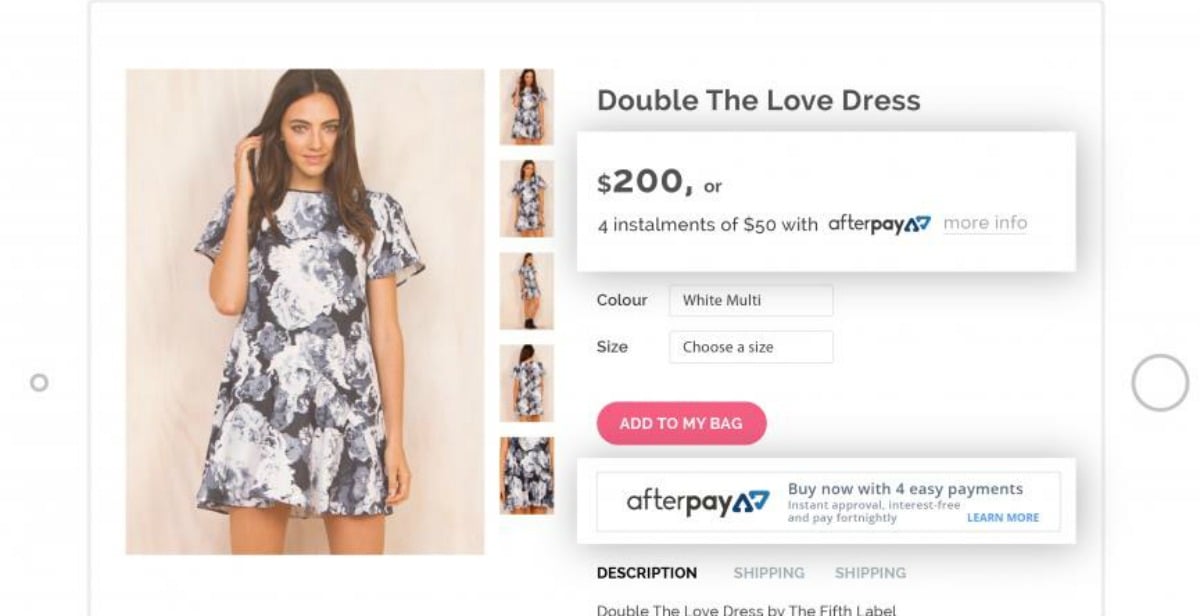 Screengrab via Afterpay.com.au
It's tempting. Very tempting indeed.
Since Afterpay launched at the start of 2015, more than 160 online retailers across Australia have embraced it. These include big names like CUE, General Pants, Tony Bianco, Review and Princess Polly.
The service isn't limited to fashion brands, either — stores selling tyres, beauty products, homewares, jewellery and sporting goods have also jumped on board, as has Optus.
In order to use the system, you need to live in Australia, be over 18 years old, own a debit or credit card. It's a free service for customers, though Afterpay does charge the retailer a fee for each transaction.
Watch: The sneaky ways bricks-and-mortar retail stores trick you into spending more. (Post continues after video.)
Participating sites will have an Afterpay option to select when you reach the checkout, and many seem to have an upper price limit on what you can purchase through the service.
On your first go, you'll be required to pay the first instalment upfront, then pay the other three in fortnightly transactions after that — in other words, the purchase will be complete within six weeks of hitting the checkout.
After your first successful Afterpay purchase, however, you'll be able to make your initial payment 14 days after the date of 'purchase', meaning the transaction can be completed within eight weeks.
A late fee of $10 applies if a scheduled repayment is missed, or there's not enough money in the nominated account, although if this happens you'll be notified by the service and given an opportunity to make the payment via another method. (Post continues after gallery.)
High-waisted pants to put in your cart.