If you were to pass by 29-year-old Rebecca* wearing her favourite unicorn T-shirt, you probably wouldn't think anything of it. But to the trained eye? It's an inside joke.
Rebecca is what you call a "unicorn". Not the mystical horse-like creature, but a "rarity" in her own way: a person who has sex with couples.
"I'm bisexual, so I like getting the best of both worlds at once," she tells Mamamia.
"I don't see the point in not being sexually free. If someone is happy with monogamy and missionary sex once a month, that's fine. But I'm going to do what makes me happy, and this is it."
The Perth IT worker says it all began 10 years ago when she had her first ever ménage à trois. The then-high school teacher was in a relationship at the time, and after a night out drinking, she ended up back home with her boyfriend and another female friend.
Her memories of the night are "very, very hazy", but it was sexy enough to give her a craving for more.
So she and her partner began venturing into swingers' clubs and onto hook-up app RedHotPie. Then after her break-up two years later, Rebecca decided to keep at it on her own.
And it has been an easy undertaking – aided by the fact people are becoming more adventurous in the bedroom. In 2014, a global survey by sex toy company Lelo found that 20 per cent of women had been in a threesome – an increase from 10 per cent two years prior.
So just as threesomes have moved from the raunchy taboo to the mainstream, the practice of "unicorn hunting" (where committed couples approach singles online) has also grown.
The first time Rebecca ever had sex with a couple, it turned into far more than just a one-night stand.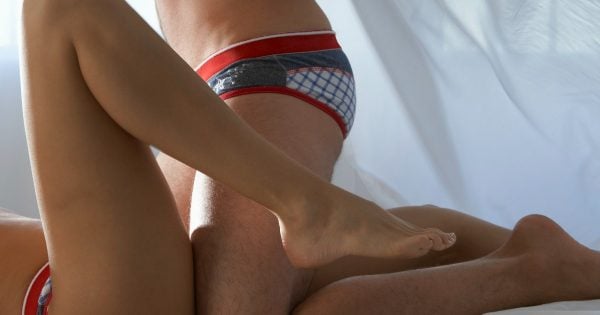 It began with a webcam chat. Then, for six weekends in a row, they hung out. They went four-wheel driving, went shopping, went drinking, and of course there were the… X-rated sleepovers. Their chemistry was intense, and they still see each other - and sleep together - to this day.