I'm unusual as women go. My experience isn't the average one – but I've come to realise that nobody is normal, and everyone differs in some way from what the mainstream says they should be. I hope you can identify with the parts of me that are like you… and perhaps be interested in the parts that are different.
I'm in my mid-30s, Caucasian, Australian, raised middle class and from a religious fundamentalist background.
I've spent most of my life identifying as lesbian, and only saw a flesh and blood penis last year. I now identify as queer, which for me means my sexuality is fluid and I'm okay with it evolving over time.
I've spent most of my life in serial monogamous relationships, or single. In the last few years I've explored ethical polyamory, which has been exciting, rewarding, and challenging. (For me, polyamory is about multiple loving relationships where everyone involved knows, and wants this.)
I've spent most of my life uncomfortably calling myself a cisgender woman (meaning my female body matched my female gender). My actual reality was that I felt like I was 'something else' but had no clue what that could be. I felt confused and ashamed, and couldn't see anyone like me in my communities or in the media.
I eventually discovered I'm gender fluid, which is one of the many 'non-binary' genders outside the binary of male and female.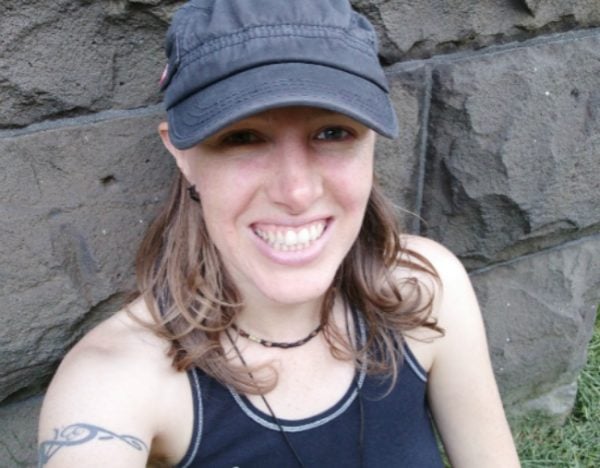 In 2016 I decided I needed to become more 'sex positive'. I wanted to get into my body and revel in its pleasure. I wanted to be okay with my sexual appetites (and even know what they were) – no small ask since my religious fundamentalist background taught me that sexuality was dirty in general, and non-straight sexuality was demonic.
I wanted to stop judging other people who were different to me with their sexualities, and feel at peace with human diversity.