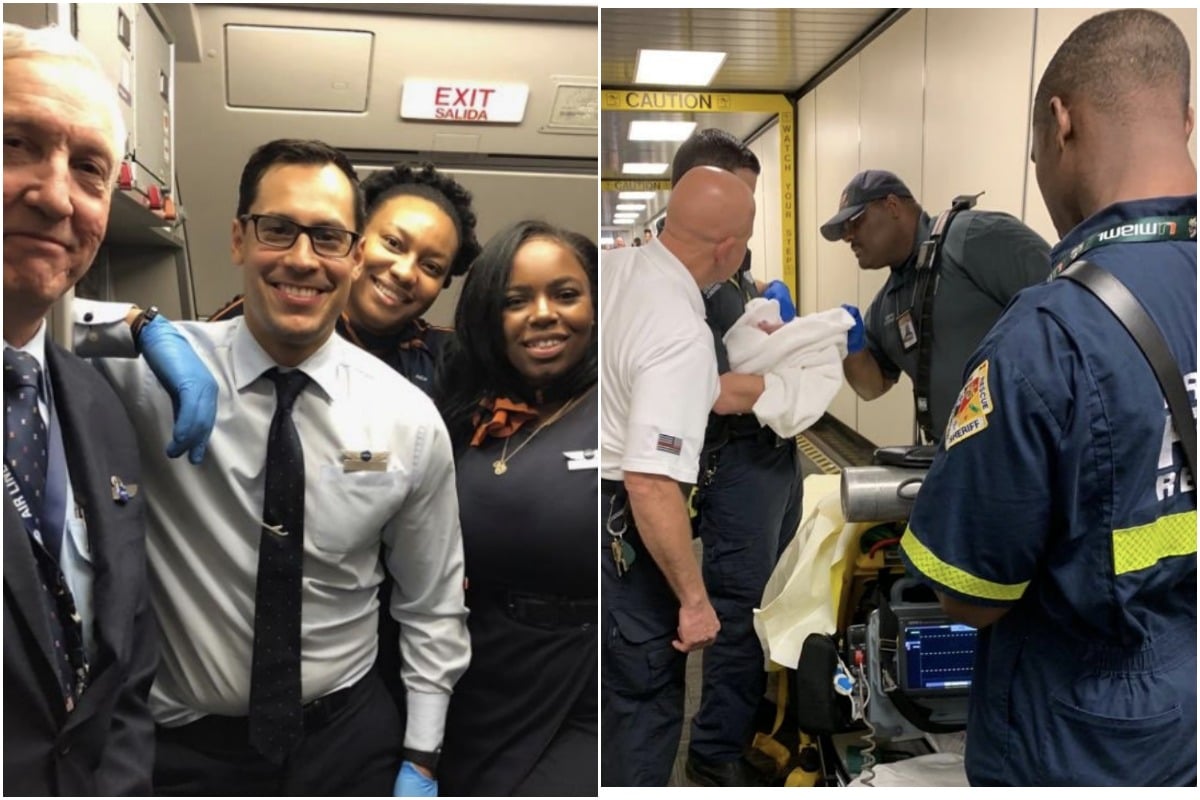 A woman has given birth to a baby boy during a three-hour JetBlue flight from Puerto Rico to Florida.
The airline tweeted a confirmation of the incident, and made a statement to People:
"We'd like to thank the crew and medical professionals on board for their quick action under pressure, and wish the new mother and son all the best.
"Flight 1954 was operated on aircraft N523JB, coincidentally named, 'Born To Be Blue.'"
What an amazing coincidence our brand NEW #BabyBlue born at #BornToBeBlue aircraft @JetBlue @HelloJetBlue Thank you to our amazing IF crew and Angie AO Leader for suprising and delight this new mom!#Culturepic ???? ???? pic.twitter.com/807iDKNjcD

— Y. Ramos (@YQRamos) February 16, 2019
It would have been an exciting and scary experience for the mother; but what does it mean for the baby? What are the logistics of when a baby is born mid-flight?
If a baby is born on a plane what is its nationality?
"There are several different factors to take into account when a child is born on a flight," Vaibhav Tanwar, an immigration and nationality law specialist, told Traveller magazine.
Firstly, there's an international Convention on the Reduction of Statelessness agreement, and if the country the flight is from has signed that, then the nationality of the child will be the country in which the plane is registered.
And if the country is not part of the agreement? Then the baby's nationality will be the location of the aeroplane at the time of delivery.
However, if that country denies the child citizenship, then the child can take the nationality of the mother or the father.
The Australian Department of Foreign Affairs and Trade has more information about international births on their website Smartraveller.
LISTEN: Zoe Marshall talks about her family planning on Mamamia's latest podcast for new parents, The Baby Bubble.