Warning: this post may be distressing for some readers. It also contains spoilers from episodes one to three. 
The Handmaid's Tale is confronting viewing as it is, but episode three gave us perhaps the most harrowing scene.
Ofglen, played by Gilmore Girls' Alexis Bledel is arrested for the crime of 'Gender treachery' – engaging in a sexual relationship with a Martha.
Her partner Martha 6715301 is sentenced to the "common mercy of the state" which turns out to be be slowly hung by a crane.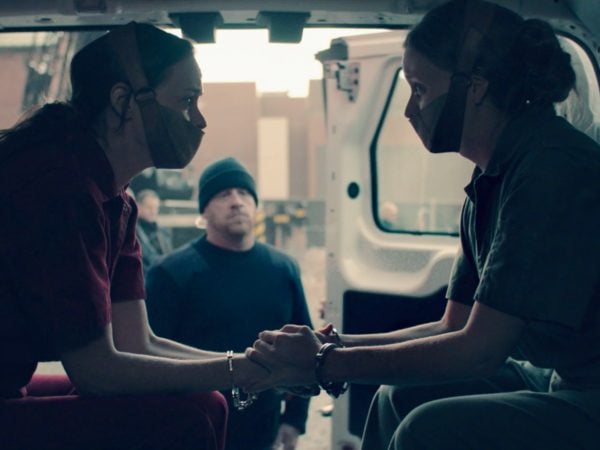 Ofglen, who we later find out was once called Emily, has a "luckier" fate.
"Handmaid 8967, your existence is an abomination. True justice would see you sent to an eternity of suffering. But God has seen fit to make you fruitful, and by that we are bound. Handmaid 8967 you are sentenced to redemption," the judge tells her.
What the 'redemption' entails has left many viewers slightly confused.
It's here where the TV adaptation takes a departure from the book. In Margaret Atwood's 1985 novel, Offred is simply told Ofglen killed herself to avoid giving away information about the resistance.
Listen: The Binge's Laura and Clare unpack the first episode of The Handmaid's Tale. Post continues after audio.