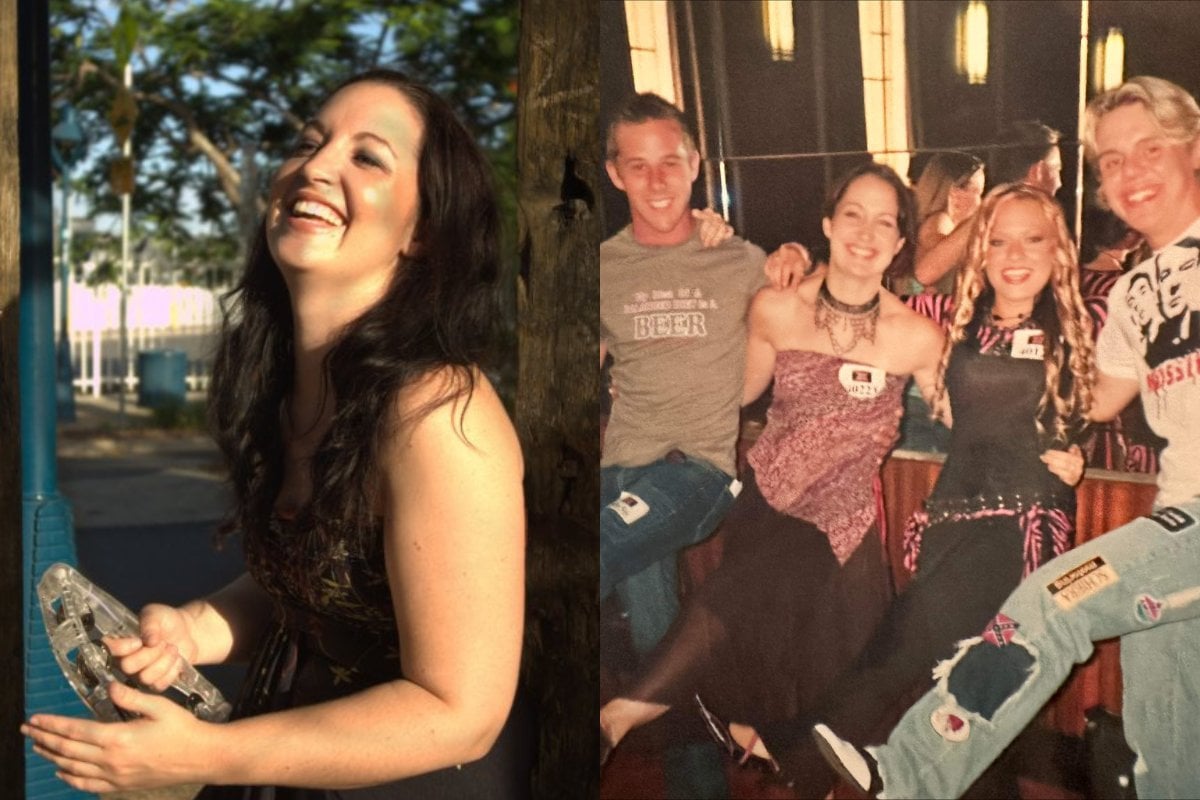 Lauren Karan (then known as Lauren Dennis) was 19-years-old and all she had even known was singing. Since she first picked up a microphone as a little girl and let the notes flow, she was hooked.
All she ever dreamed about was making it as a professional singer.
Then she auditioned for the first season of X Factor Australia and everything came crashing down.
Watch: Leona Lewis' The X Factor audition. Post continues after video.
The year was 2005, and the nation had fallen in love with the idea of plucking a superstar from obscurity with Australian Idol becoming an overnight success. Lauren knew auditioning for a reality talent show could be the big break she needed to launch her dreams. So, she gave it a crack.
"I kind of saw it as having the option to be able to show what I could do and kick start the process to get more exposure and be able to have a career in singing," she told Mamamia. "I was studying psychology at the time, but my goal initially was to be a professional singer."
Having not watched the UK version of X Factor, Lauren naively entered auditions and was quickly rocked by the gravity of being on a high-profile reality TV show. As she looked around, it dawned on her how cutthroat the process was.