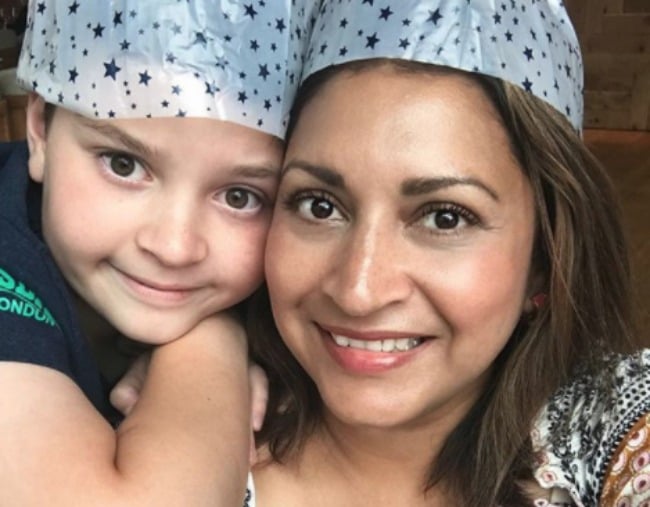 Before I hit you with my brutally honest words, please let me assure you that motherhood is the best thing that's ever happened to me. My kid is my greatest achievement, and the love of my life. But oh my God, that first year was a total mind F*CK.
Which is why, in the name of sisterhood, I want to talk about what really happens to you after you have a baby. Not about stuff like you'll get mastitis, or will be tired. You're already expecting that – everyone around you has warned you.
I want to tell you about the sh*t that goes down in that first year that no one will admit to you. Because they don't want to terrify you. Or they hope it might be different for you.
I do, too.
But I'm also not going to BS you. Chances are, you'll experience these moments as a new mum. I definitely did, and everyone I know did. You won't read about them in What to Expect When You're Expecting. You will read about them in subversive chatrooms on the dark web on threads called, "Why did no one warn me that having a baby will f*ck me up like nothing else?"
So let me enlighten you, prepare you, before you're in the glorious chaos of it all:
1. You will curse the father and that's OK.
You think you won't, but you will. Not all the time, but at some point. Maybe even for months at a time.
Out of all the dads I've known, precisely none of them have hit the ground running. Seriously, who does? But at a time when a new mum is also winging it, she will look to the father of the child to see if he's got any ideas. If he has a plan, or any genius contribution to this sh*t show that is bringing your first baby home.
The answer will usually be no. He's going through stuff, you know, too.
Not that you will care. Which is why you will, from time to time, feel such a hatred and an anger towards him that you wish gross injustices, evil spirits, and eternal damnation on his being. That's totally normal.
Most of the time, he won't even notice. Other times, he will go to work early and come home late to avoid your (completely justified but somewhat exhausted) wrath.
He will often say the wrong thing, but so will you (but mostly him). Not only will his body dare to not change, but his personal freedom will also largely remain intact. You will witness this, agog with the injustice of it all.
Yes, yes, it's #notallmen. It's #justmostofthem.
But here's the thing to remember, always: it's temporary. It will pass. Agree on things like, "What's said at 3am when only one of you is covered in vomit and the other one is fast asleep/overnight, stays overnight."