Note: This post discusses torture, and may be distressing for some readers.
It might have been the words, "The trip your parents don't want you to take!" that caught Otto Warmbier's eye in late December, 2015, as he stood in a travel centre deciding where to go next.
Warmbier was in China, on his way to Hong Kong where he would be completing his study abroad program.
At the time, Warmbier was 21 years old and in his third year at the University of Virginia, studying a double major degree in commerce and economics. His friends described him as a person with a "strong work ethic and a delight in the ridiculousness". He could reel off countless sporting statistics, and loved half-price sushi. Warmbier was also "insatiably curious" and a "deep thinker who would challenge himself" – two qualities that would unequivocally influence his fate.
Listen: Mia Freedman and Amelia Lester deep-dive on the relationship between the United States and North Korea. Post continues after audio. 
The Chinese-based tour company, Young Pioneer Tours, offered a five-day New Year's tour of North Korea and advertised itself as safe for U.S. citizens. Warmbier, on a whim, decided to go.
There were 10 Americans in Warmbier's tour group.
On the second night, they celebrated New Year's Eve in Pyongyang's Kim Il Sung Square, and in the early hours of the morning returned to their accommodation where they continued to drink alcohol.
Here, it is alleged that Warmbier came across a propaganda poster in the staff-only area of Pyongyang's Yanggakdo International Hotel that read "Let's arm ourselves strongly with Kim Jong-il's patriotism!" It's purported that he attempted to steal it.
In North Korea, harming, defacing or stealing any items associated with their leader or regime, is considered a serious and punishable offence.
If Warmbier did indeed remove the poster, he had no knowledge that anyone saw him. He returned to his room and went to sleep.
On the morning of the 2nd of January, the day they were due to leave, the hotel mysteriously forgot the wake-up call for the American tour group. Because of this, Warmbier, and a man named Danny Gratton who he had roomed with on his trip, were among the last to go through security at Pyongyang International Airport.
Gratton says that after they handed their passports to the immigration officer, there was a long pause.
Two North Korean security officials then approached Warmbier and without saying a word took him to a private room.
"I just said kind of nervously, 'Well, that's the last we'll see of you,'" Gratton told The Washington Post, about that day in the airport.
"Otto didn't resist. He didn't look scared. He sort of half-smiled," Gratton recounted.
Warmbier wouldn't make it onto the plane.
North Korean officials phoned the tour guide and told him Warmbier was, "very sick and [had been] taken to hospital". They assured the guide he would be released "tomorrow… or next week."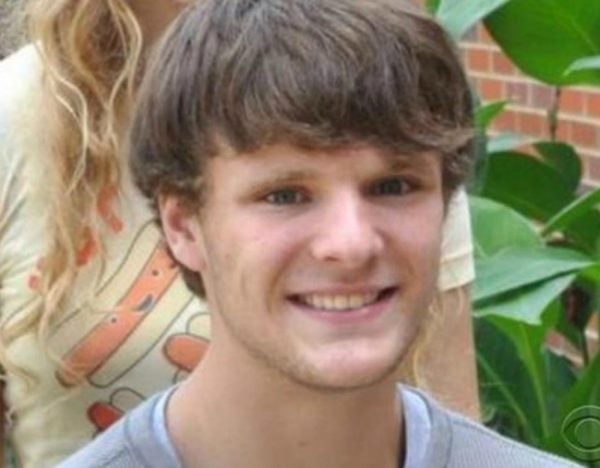 Warmbier wasn't sick, and he never went to hospital. He was arrested for trying to steal a propaganda poster, for which there remains no evidence. Some weeks later, a grainy video was released of a man removing a poster, but it could not be confirmed that man was Warmbier, or that he took it with him.
On February the 29th, a televised confession was released, which featured Warmbier breaking down in tears and admitting he had "made the worst mistake of [his] life". He said that a member of his church had offered to buy him a $10,000 car in exchange for the poster, and in doing so he had tried to bring down the "foundation of [North Korea's] single-minded unity". Various experts believe the confession was written for him.
The following month, Warmbier was officially charged with subversion and committing a "hostile act" against the state. He was sentenced to 15 years hard labour.
But what happened next is beyond the realms of imagination.
It is believed that by March, 2016, the 21-year-old had fallen into a coma as a result of a severe neurological injury. We do not know the cause.
North Korean authorities did not disclose this medical information for another 15 months. They claimed he had fallen into a coma as a result of botulism, an illness caused by a bacteria carried in food or water.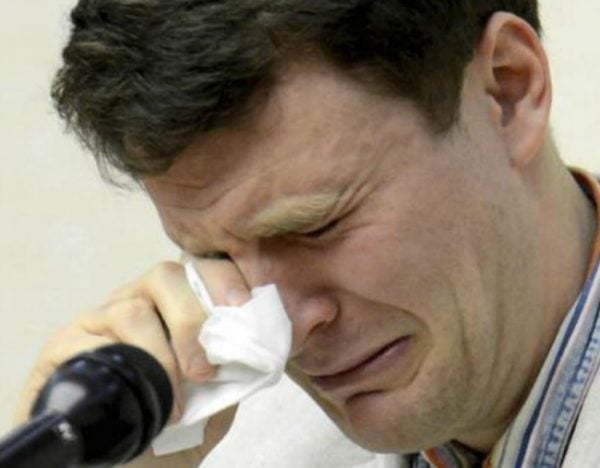 The United States made several pleas for Warmbier's release, and eventually he was freed in June 2017 following 17 months in prison.
In June of this year, Warmbier was flown home to Cincinnati, Ohio and was immediately taken to the University of Cincinnati Medical Center where he was treated by Dr Daniel Kanter.
Dr Kanter described his condition as a state of "unresponsive wakefulness". It was confirmed that the university student had sustained extensive loss of tissue in all regions of the brain, and no tests revealed any evidence of botulism.
"This pattern of brain injury, however, is usually seen as a result of cardiopulmonary arrest where the blood supply to the brain is inadequate for a period of time resulting in the death of brain tissue," Dr Kanter said.
Warmbier's parents, Fred and Cindy Warmbier, spoke to Fox in a television interview this week, and stated emphatically that North Korea had "systematically tortured" their son.
Upon his return, Fred and Cindy said he was "jerking violently," and making "inhuman sounds".
They said his limbs were "totally deformed" and his bottom teeth looked "like someone had taken a pair of pliers to them".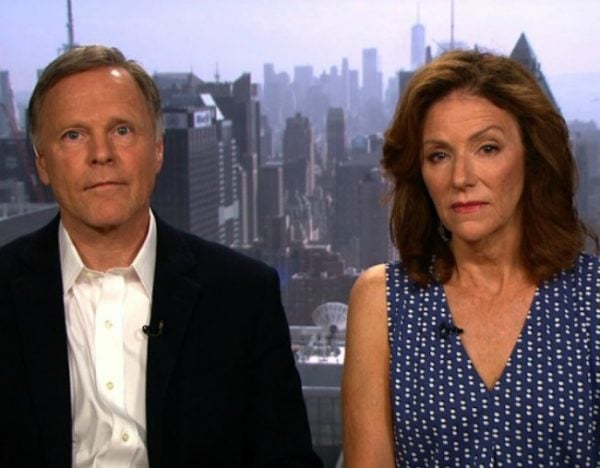 "Otto was systematically tortured and intentionally injured by Kim and his regime," Fred Warmbier said.
In a statement to the press the family said, "When Otto returned to Cincinnati late on June 13th, he was unable to speak, unable to see and unable to react to verbal commands. He looked very uncomfortable — almost anguished. Although we would never hear his voice again, within a day the countenance of his face changed — he was at peace. He was home, and we believe he could sense that."
On June the 19th, only days after returning home, Otto Warmbier died.
Today, however, news of the coroners report has emerged, which states there was no evidence of torture.
Dr Sammarco who conducted the examination said there were only small scars on his body and he was physically in "excellent condition" for somebody who had been unable to move for more than a year. She concluded that he died from a lack of oxygen and blood to the brain, caused by the injury sustained a year ago.
The New York Times has reported that a senior US official received intelligence stating the university student was beaten numerous times while in prison. The Washington Post suggested that medication led to irreversible brain damage.
North Korean officials have said in the wake of Warmbier's death that they have been the "biggest victim," in this story, disavowing the "smear campaign" used against them. They insist their treatment of the American was "humanitarian".
As it stands, we do not know for sure what happened to Otto Warmbier in North Korea.
What we do know, is that this is a tragedy of unimaginable proportions.
It is a punishment that is not at all commensurate with tearing a poster off a hotel wall - a 'crime' which quite possibly never even took place.
You can listen to the full episode of Tell Me It's Going To Be OK, here.