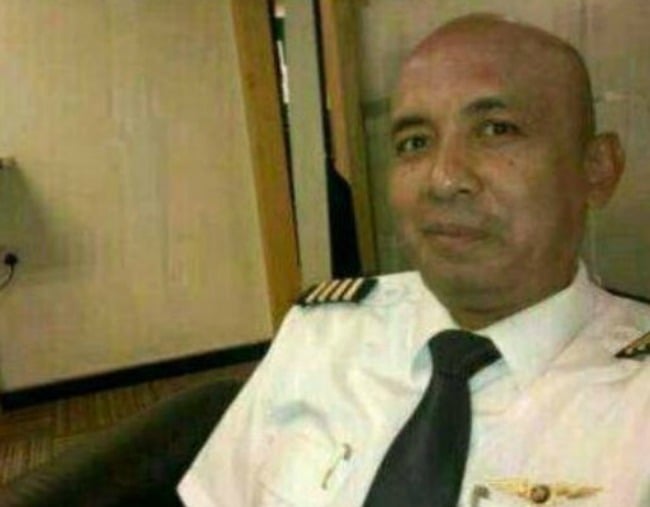 In March 2014, a plane carrying 239 passengers disappeared into thin air during a flight from Malaysia to Beijing.
Now, over four years later, aviation experts believe they know what happened to flight MH370.
On Sunday night's episode of 60 Minutes, a panel of experts will explore the evidence and come to a unsettling conclusion.
Larry Vance, former Senior Investigator with the Transportation Safety Board of Canada, is sure he knows what happened to the passenger plane.
"I think the general public can take comfort in the fact that there is a growing consensus on the plane's final moments," he told the program.
It's the biggest mystery of our time – where is MH370 and what brought it down?
8.30 SUNDAY | Revelations the whole world is waiting for. The pilot's shock plan, the passengers' final seconds and a forensic twist all uncovered ONLY on #60Mins. pic.twitter.com/5vWiwFJEfF

— 60 Minutes Australia (@60Mins) May 9, 2018
The panel, which includes Vance, believes the plane crash was an intentional act of murder, committed by the plane's captain, Zaharie Amhad Shah.
John Dawson, a lawyer who represents some of the victim's families, told News Corp the evidence pointed towards one of the crew being involved.
"That aircraft has probably depressurised, the people died of asphyxiation, it was premeditated murder. It was highly planned. The bodies have never been found."
Vance will be joined by international air-safety expert John Cox, former head of the Australia Transport Safety Bureau Martin Dolan, world-renowned oceanographer Professor Charitha Pattiaratchi, and Boeing 777 pilot and instructor Simon Hardy.
During the episode Cox will tell Tara Brown the international intrigue the case has attracted comes down to the fact the plane has never been found.
"When you look at it and you go back into the history of commercial jet aviation, with fare-paying passengers on board, we've always found the aeroplane," he explains.
"To have one that we can't find is probably aviation's greatest single mystery."
According to News.com.au, Texas-based company Ocean Infinity is currently searching a new 25,000 square kilometre search area for the plane.
You can watch the full investigation at 8:30pm Sunday night on Channel Nine.