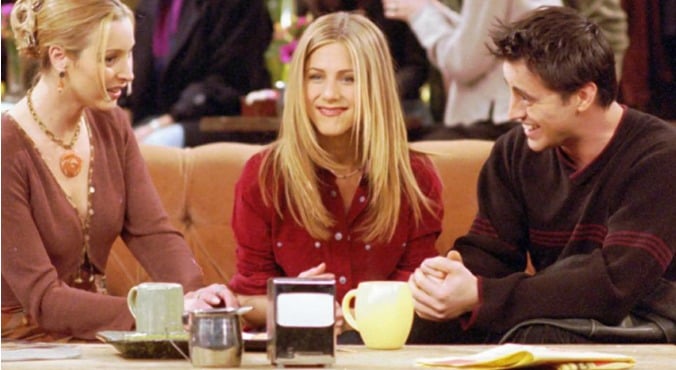 Image: Friends
Oh lord, how we love our coffee. It's a daily routine for most of us, and we've been thrilled by recent news it's actually good for you (a few cups a day can lower your risk of a heart attack and it's a proven de-stresser).
Everyone has their coffee … and the type of coffee we drink can say a lot about us.
RELATED: Drinking coffee is good for your heart, not just your spirits.
When you bypass the good old cappuccino for something a little more, well, fancy, like a decaf soy latte mocha, you're revealing a whole lot about who you are. And the kind folks over at the Coffee Tasting Club have distilled it into this handy guide.
Does your coffee of choice match your personality?
RELATED: How much coffee is too much?
RELATED: Drinking coffee could help to undo the effects of alcohol. Bottoms up.
Did we get your coffee personality right? Which is your favourite?
We wonder if the test was accurate for these on-screen coffee addicts...
Our favourite on-screen coffee addicts
This post was originally published on Debrief Daily.