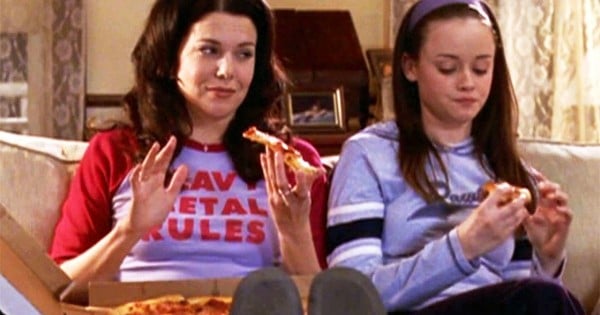 Many nights have been spent snuggled on the lounge with a container of takeaway and whatever's trending on Netflix.
Ordering in can save you a whole lot of time and effort, but the cold hard truth is that these meals aren't always going to be a nutritious choice. In some cases it's impossible to determine exactly what's gone into them.
That's not to say you can't eat an entire pizza or Pad Thai by yourself if that's what your heart (and/or stomach) desires, but takeaway doesn't always have to be so indulgent.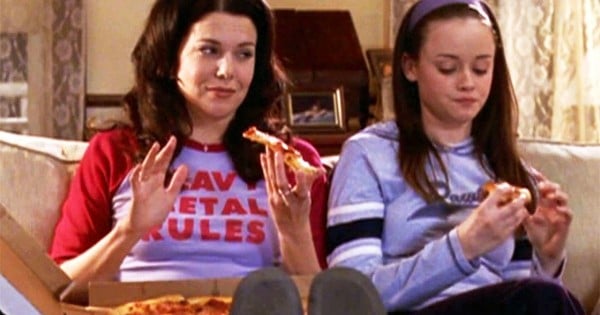 The Gilmore Girls were all about the pizza. (Image: Warner Bros television)
Dietitians know their stuff when it comes to food — it's their job, after all — so we asked five of them to tell us what they order from the takeaway menu. They're only human, after all.
Melanie McGrice
Melanie McGrice favours her local fish and chip shop, Saltwater Grill in Melbourne's Albert Park — and there's one dish she's particularly fond of.
"My favourite takeaway is grilled dory and salad. I prefer dory to flake, as it has more omega 3 and less mercury," she explains. It's pretty tasty, too.
Watch: Be mindful of the drinks you order, too — they can be deceptively high in sugar. (Post continues after video.)