By Irit Alony, University of Wollongong
Not all negativity in the workplace is a bad sign. Common sense says employees who describe their workplace in negative terms are the ones that are more likely to leave it, but new research shows this isn't the case.
The study identified some forms of negativity are benign and can be tolerated, whereas others are loud and clear warning signs in terms of employee retention. Study participants were asked to describe their past experiences with the organisations they had worked for, both good and bad.
Three forms of negativity predicted that employees will have a greater intention to leave an organisation one year later: disappointment, strong negativity (such as anger or ridicule) and indirect negativity (like focusing on the negatives in a positive story). Other forms of negativity, like complaints, entitlement and even despair, did not.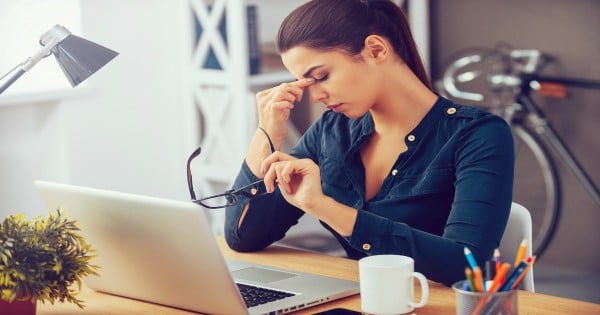 The method used in this study was adapted from a method that successfully predicts divorce. Reports on this method show that it predicts divorce with over 80%, and sometimes over 90% accuracy. Anyone who ever tried to systematically predict human behaviour knows this kind of success is very rare.
After more than three decades of research, the divorce prediction method is so refined, that its developer says that he can predict a divorce of a couple based on listening to the first three minutes of an argument.
Participants in this turnover study were first interviewed, and then their attitudes (like job satisfaction, commitment, intentions to quit, engagement, and burnout) were measured. A year later, their attitudes were measured again, and another year after that, the study looked at who left and who stayed.
The study found that employees who left their jobs didn't use the following coping mechanisms: they didn't balance the good with the bad, they didn't genuinely accept that bad things are just part of life, they didn't avoid lengthy discussions of the negatives and they didn't express hope.
Employment and marriage: similarities.
Employment and marriage are not exactly the same (for most people anyway), but they are not that different either. In both cases, the parties establish mutually loyal and trusting relationships over time, based on the exchange of resources. These resources can be material (like money or goods) or social (like love, status, or information).