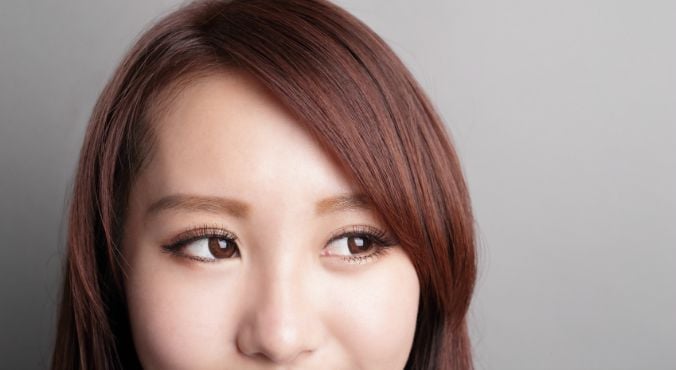 Image: iStock.
There must be something in the air at The Glow HQ, because in recent weeks a handful of staff members have developed a very niche beauty complaint: oily eyelids.
Certain areas of the face are notorious for oil production — yes, T-zone, we're talking about you — but the eyelids? The one part of your face you never really see? Um, no, we didn't expect that. The good news is, there are some explanations for your glossy lids — and ways to prevent them from getting in the way of your makeup.
Why does this happen?
According to Dr Michael Freeman, a dermatologist from The Skin Centre, having oily eyelids isn't a particularly common complaint — in fact, the eyelids tend to be drier than the rest of your skin. However, oiliness can result from a number of factors.
For instance, it could be tied to generalised oily skin, so consider whether the oiliness is limited to the eyelids or whether it's appearing on other parts of your face and body.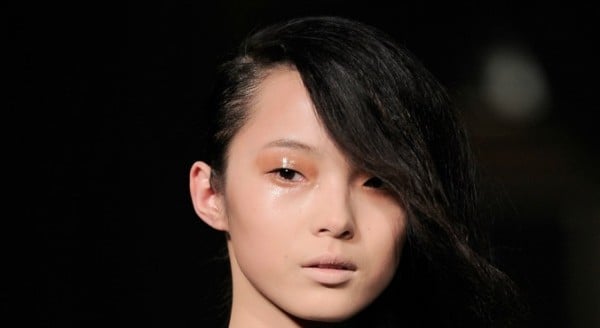 "People who are on cortisone, for instance, will have extra oil in their skin; people who have naturally raised hormone levels and sometimes people with seborrheic dermatitis can have increased oil in the skin. If there's no obvious dermatitis, angriness, redness, then it's more likely to be the hormonal link," Dr Freeman explains.
It's also possible to stimulate the skin's oil glands, so if your eyelids are oily and they appear darker than usual it could be the sign of a mild allergy or that you've been rubbing your eyelids.
RELATED: The news that will make anyone with oily skin very, very happy.
As for the women in our office who have developed eyelid oil slicks out of nowhere, Dr Freeman says he'd be interested in looking at their stress levels.
"If you're trying to perform at a really high level in any sort of job, or you're stressed at home... you actually increase your male hormone, testosterone, which is why your acne starts to creep in a little bit, and that can certainly give you oily eyelids," he explains. (Post continues after gallery.)
9 best budget facial cleansers.
What can I do about it?
Generally speaking, oily eyelids aren't a major cause for concern, particularly if they're the only area of skin affected. However, if the oil is appearing on the rest of your face — perhaps causing pimples — and this is unusual for you, you should consider getting it checked out.