As a paediatric nutritionist and mum to two young kids, I know first-hand the stress, upset and exhaustion when the little ones are unwell.
Food poisoning can be one of the more frequent offenders, throwing little bodies out of whack for long periods, affecting hydration and blood sugar levels and sometimes even impacting the entire family at the same time (!).
Queensland is a great place to live with its sub-tropical weather, unfortunately, food poisoning becomes all too common in this weather because it is when bacteria thrive. The fact is, thousands of adults and children end up being hospitalised each year from contracting food poisoning.
While much blame is heaped on restaurants or fast food outlets, the scary truth is that many of us use unsafe food practices in our very own homes… without even realising it.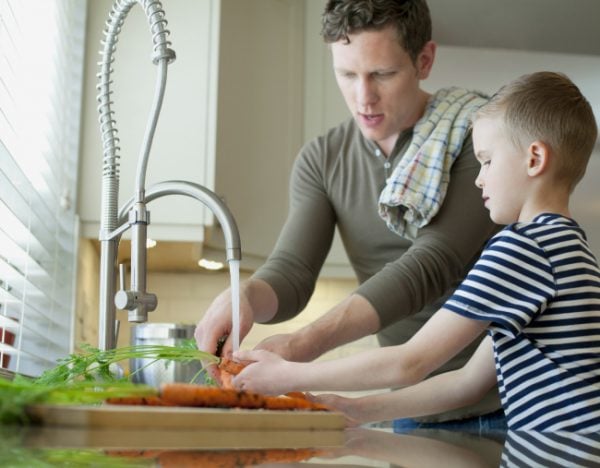 This is something that I'm passionate about reducing and a topic that I discuss in depth in my book Wholesome Child: A Complete Nutrition Guide and Cookbook.
Getting the youngest members of the family involved in safe, hygienic food preparation, cooking and storage habits from an early age is a good way to prevent food poisoning and instil all-important life skills too (see my recent post on Preparing a chicken dish? Here's what you absolutely shouldn't do). Now, let's get on top of food poisoning: