At 24, Heather Keating was told she was "too young" to have a pap smear.
She dismissed irregular bleeding between her periods and after sex as a contraceptive glitch, even so she went to see her GP, just in case.
Her doctor told her she would need a pap smear, but to come back at 25, the age that testing becomes free for women living in the UK.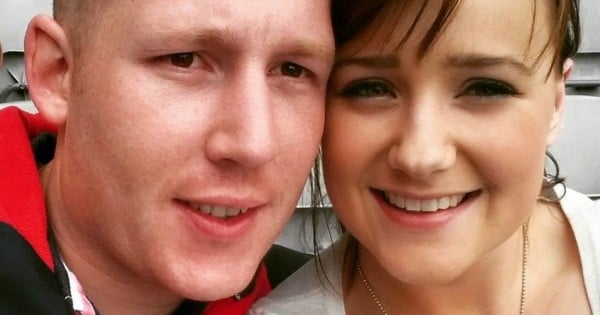 Unfortunately, Heather's symptoms became worse, the bleeding got heavier and she went back the doctor three months later, having developed anaemia.
She was then referred on to a gynaecologist, who gave her a pap test.
The results came in and she was asked to return to the hospital.
"This is when I began to worry," she wrote in a piece for the Independent.
"I was brought into a nice, quiet, little room with a couch and a box of tissues on the table. I told myself: this is it. This is the room where people get bad news."
Heather was told she had cervical cancer.
"It felt like the floor was gone from underneath me," she said.
"I looked at my mum with her eyes beginning to fill with tears. My heart was broken, and all I could think about was my family. They didn't deserve this, to have to care for me through this awful experience."
If you've been putting off getting a pap smear, let the ThinkerGirls remind you that it's not so bad (post continues after video):
After undergoing surgery to have the cancerous tumour removed, Heather was given the all clear and, fortunately, remains fertile.
"Relief isn't the word to describe how I felt. I suddenly had my life back, my future," she said.
"I hope my story will help others see the importance of going for smears and listening to your body and knowing when something isn't right."
Last month, for Cervical Cancer Awareness Week, Heather posted about her experience on Facebook, along with a list of symptoms for young women to look out for.
The post has now been shared more than 3,000 times.
"That was the most dramatic emotionally painful experience of my life and no one should ever have to go through it," she wrote.
"So with your help I want to share my story so that there is more awareness around cervix cancer.
"I wish I had the opportunity to have caught the cell changes before it became cancerous."
Not sure what you should be looking out for? These are the symptoms of cervical cancer according to the Cancer Council Australia:

vaginal bleeding between periods
menstrual bleeding that is longer or heavier than usual
bleeding after intercourse
pain during intercourse
unusual vaginal discharge
vaginal bleeding after menopause
excessive tiredness
leg pain or swelling
low back pain.