Viewers of The Project last night may have struggled to watch one particular segment about things you find on a beach.
After a story about a man who discovered a gold nugget worth $250,000, co-host Ryan 'Fitzy' Fitzgerald shared his own nugget of wisdom. About whale vomit.
"A friend of the family found some whale vomit. There's an ingredient in dried whale vomit that perfume companies use because it's so potent and that's what they use in perfume to have it actually last longer," he said.
"He got paid $50,000 for whale vomit."
The panellists' expressions said it all.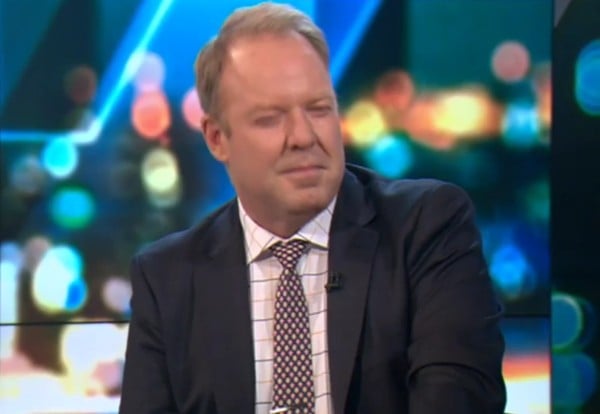 We're with you, Pete. Image: Channel 10/The Project
We were ready to laugh along - then we asked an expert.
"They love to use the term 'whale vomit', it's great shock value. But yes, it's true. Officially called ambergris, it's expelled by the mouth but it's not vomit, more like gall stones," Fleurage master perfumer Emma Leah told Mamamia.
It's produced by whales to protect their guts from the sharp beaks of prey such as squid that they feast on in the depths of the ocean.
"There's nothing very nice about it, but the smell is beautiful. It's a very coveted ingredient," Leah says.
"It enlivens the smell of the perfume and also makes the scent last longer. It's hugely expensive, more expensive than gold at the moment I believe. People pay a lot of money for it. So if you every find any washed up on the beach, you'll get a lot for it!" (Post continues after gallery.)