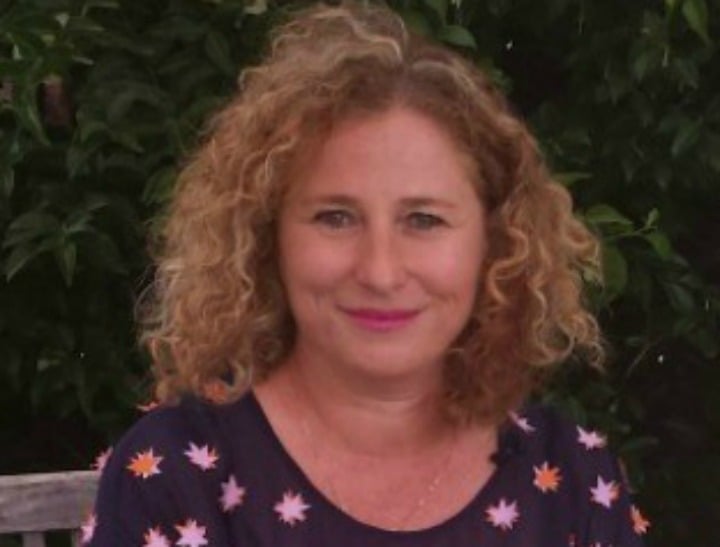 Obsessed.
That's what I've become since doing these Natural Instinct Q and As.
It's like I'm someone from CSI discovering skin care tips and secrets for the good of humanity. Except I'm not. I'm discovering it for you good folk reading it.
Although that's kind of like the good of humanity – right? Anyway…. I'm soaking up this beauty knowledge like a 5-year-old soaks up swear words.
This week I asked my friend, journalist Wendy Squires, what she puts on her face each day. As someone who has worked in magazines and in the media most of her life, Wendy looks for facts in everything – she loves to read a label or two.
That's why I was so pumped to see what secrets she shared and products she recommended.
Q: You're not a high-maintenance person but you know your way around a beauty counter. What do you put on your skin each day – morning through till night?
A: As I'm not a morning person – at all – the first thing I do is splash cold water on my face to try to wake myself out of my sleep coma. My dog Iggy allows me 10 minutes before he is scratching at the door for his morning walk so I use a mild, gentle cleanser with no preservatives, then a thin layer of light moisturiser with a 30SPF and I'm out the door with Iggy to fetch coffee.
Returning home I shower and loofah and then apply an oil-rich body moisturiser as it tends to absorb faster than others and I am super lazy. Again, I apply a moisturiser with SPF to my face and then a BB cream for sensitive skin.
Over the top I apply a mineral makeup powder, a touch of blush, and some tinted lip balm. I no longer wear mascara as well, I can't really be bothered and I tend to rub my eyes and smear it. So I get my lashes tinted once a month and curl them instead.
At night, I make sure I cleanse thoroughly with a gentle cleanser then add some drops of Rosehip Oil to my moisturiser as a serum.