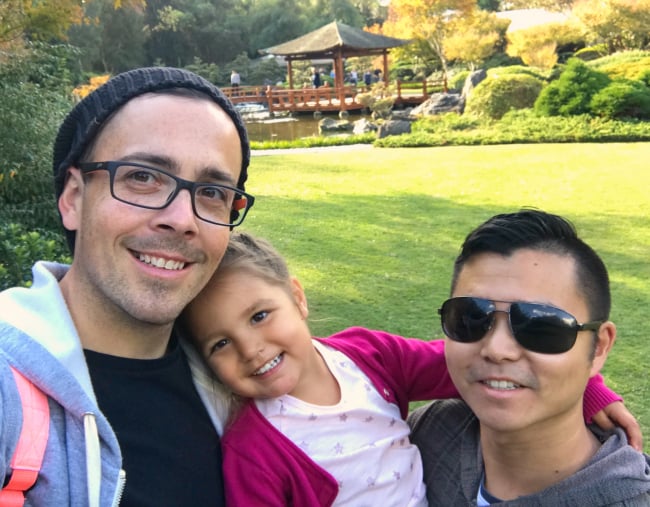 For my fiancé Tim and I, space seemed like the key to our happiness: giving our daughter the space to run around, and live a fulfilling childhood surrounded by our pet dogs, horses, chickens and turkeys. At one point we even had a pig named Millie (and no, she didn't get eaten, just re-homed for a better quality of life).
Pre-daughter, our Sydney weekends were spent working our second job at the gym. Yes, coincidentally we both worked as teachers, but also as group fitness gym instructors (we met when switching over our instructor microphones).
Now, we spend our time together with our daughter in the garden – growing vegetables, sighting magical fairies and singing songs that we just make up based on a word one of us said a second ago (sometimes I really do feel like we are in a musical – the next von Trapps, maybe?). We have picnics and fly kites in our paddock while our kelpie pup runs around, bolting back and forth like he used to when we first rescued him in North Sydney.
Tim is an assistant principal, and I'm a high school music teacher. Working with children has brought us such joy. We find that being a part of their education, and lifelong journey as learners, is such a unique privilege.
For us, it's even more rewarding to see our daughter Maddison learn new things every day. She brings us such happiness, and has given both of us a realisation as to what the true value of family means.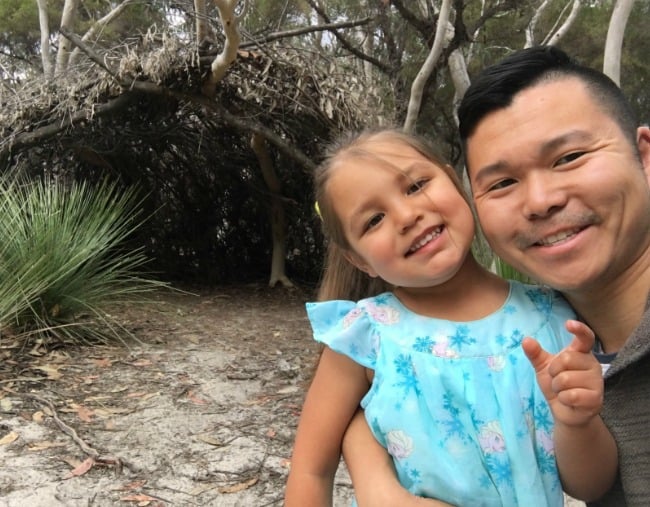 We used to have to travel an hour and a half to see my folks up in Gosford, and three hours to see Tim's folks up in the Hunter Valley. Now, Maddison can see my parents after school or within a quick half hour drive from our home, or an hour's drive up to the Hunter Valley to see Tim's parents. With such convenience of babysitters, it's a wonder why Tim and I still look back sometimes at our Carrie Bradshaw-esque apartment complex in North Sydney.