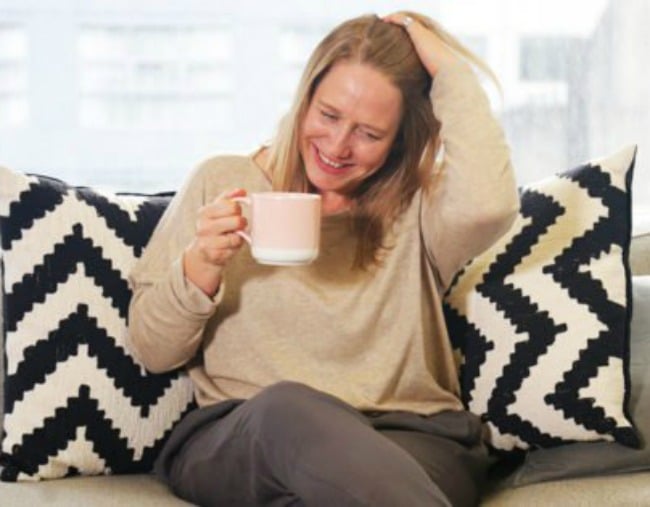 I don't go to da club any more.
Let's be honest. It's been a long time. So my 'weekend wardrobe' is not as exciting as it once was.
I have two small children. A lot of stuff to get done. And a whole lot of 'parent friends' to get around.
So my weekends are less about minis and stilettos, and more about comfy, versatile clothes that don't make me feel like I'm wearing tracksuit pants and uggs. Even though, sometimes, I am indeed wearing tracksuit pants and uggs. But not to the shops. Or the playground. Or to dinner. What am I? An animal?
When it comes to weekend dressing, I need some help. Help that doesn't involve the words 'resort collection' or 'juice cleanse'. The kind of help that actually comes in the form of some simple, classic, not-going-to-bankrupt-me clothes from a brand I know. Enter, David Jones Collection.
And enter two pairs of slouchy but definitely not-trackie-pants pants, one special dress and a winter jacket that I am having a hard time taking off (okay, okay, I'm wearing it while I type. It's the gold zip. I just fricking love the gold zip).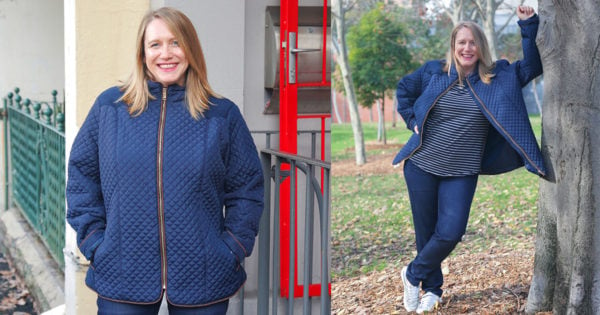 Here I am heading out on a rainy Saturday afternoon, with my dark navy pants, also from the Classic Collection. They are like jeans but not, like trackies but not, and the fact they come in nice and tailored at the ankle makes them feel just a touch put-together.
David Jones Collection is all about simple, easy-to-wear items that are going to make you feel both comfortable, and good about yourself. And that's my whole thing. So, back to the jacket:
It's navy, although it also comes in black, and it costs $129.95. And it's so cosy, and cool. And I chose a size bigger because I didn't want that too-tight quilted look, I wanted it to be big, like a doona you can snuggle into.