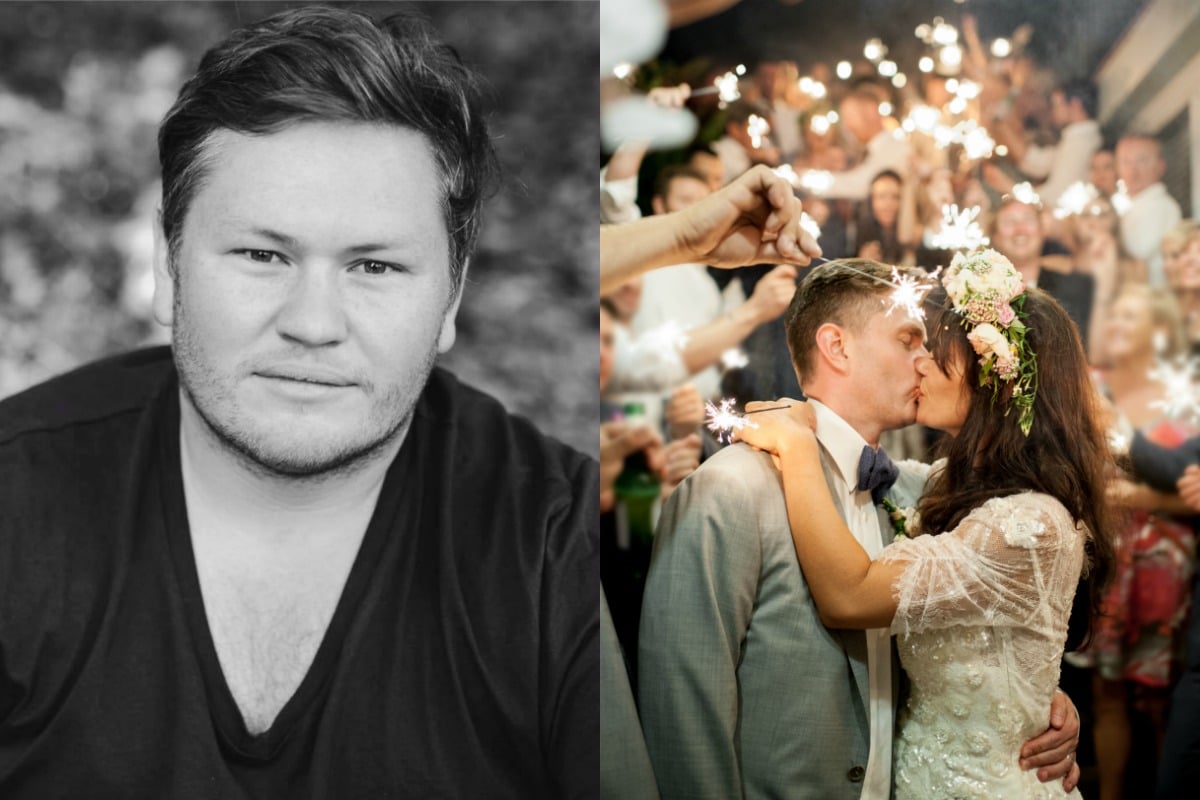 Friends,
For the past 16 years or so, I've been photographing weddings. During that time, some of the most beautiful moments I've witnessed were people holding each other close and removing all distance between them and the people around them.
It's been an incredible thing to witness. People greeting each other with hugs and kisses, and showing more affection than we generally see in every day life.
Watch: Things people never say at weddings. Post continues below.
It's beautiful, it really is. The thing is, for the past few weeks, it's continued. I just don't see the beauty in it right now. It scares me. I see people who are so practiced at arriving to an event, and embracing every person they see. It's almost rude not to.
I worry that over the next coming days and weeks, more and more weddings are going to be heavily linked to potentially infecting people with COVID-19.
Over the past seven days, as I learn to navigate these ever-changing waters, I've gone from wondering how I can continue to shoot weddings and help my clients persevere, to where I'm at now… I want no part of these gatherings.