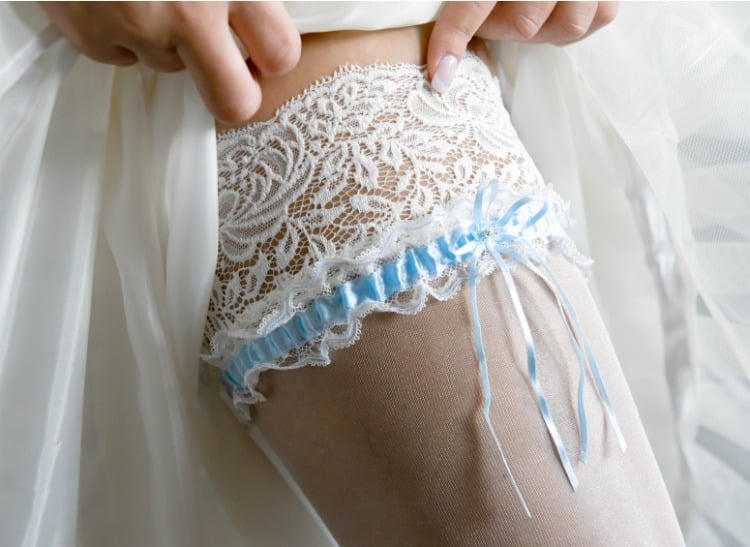 Weddings are steeped in tradition. The couple says their vows, exchanges rings, takes a ludicrous amount of photographs (before, during and after the event) only to be too drunk to actually enjoy the wedding night. Ah, tradition.
According to wedding coach, Rachael Bentick, this will be the year that we finally do away with those antiquated habits and kick up our heels to spontaneity. Or at least narrow the length of time between the ceremony and reception (before four hours really is TOO much.)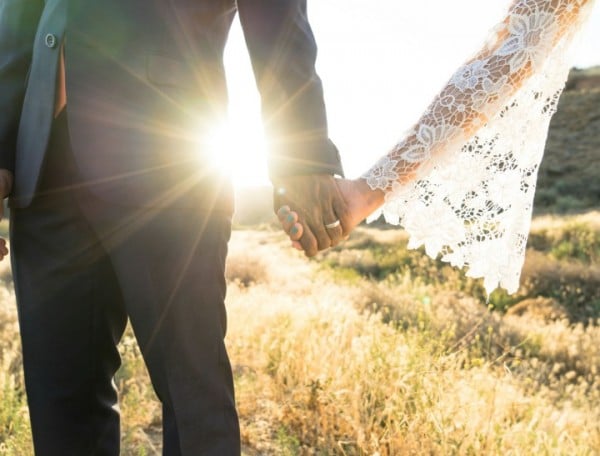 Rachael spoke to the Daily Mail about some of the big moves we'd be making in the wedding scene this year. The Motherish team added a few extra ones they've noticed really need the boot. Yesterday.
Weddings will no longer feel all the same.
Forget the one size fits all approach, it's your day and you need to make it as unique and interesting as you are as a couple. If that means holding an unplugged ceremony, where everyone puts their phones and cameras away to really enjoy the moment, so be it. If it means tying the knot underwater, in Star Wars themed attire, in a library, on a boat or with a spray painted graffiti wall behind you, then that's your prerogative. It also makes the event more exciting for your guests.
You don't want to live with any of these wedding regrets... (Post continues after video)
No more waiting around all day.
That time couples take to leave the ceremony and find a quiet place to take photos can be HOURS long, and really puts a dampen on the people left to play "party games" back at the reception. One Motherish team member said that she went to a wedding where they forced the guests to participate in lawn bowls. And form teams with lots of people they didn't know. Talk about awkward.
The garter! Sexist and stupid.
Yes, obviously it's personal choice, but for your grandmother forced to watch from the wings... do we really need to explain ourselves here? And in similar vein...
"I loathe it when people force you on the dance floor to catch it when you're unmarried. Ugh."
Pre-organised mains that offer very little variety.
Would you like steak, chicken or fish? Weddings are usually a time for plate swapping with your table buddies because someone just can't stand the smell of asparagus. Rachael says that now couples are realising that smorgasbords and platters are the way to go.
Wedding season means you're usually forking out a fair amount of $$$ to pay for gifts. But instead of moseying around David Jones for 5 years looking for the perfect plate, why not just give the bride and groom what they really need: cash. In a neatly bound envelope. Weddings are expensive, people.
The bride is normally pretty peeved when you mess up her makeup with fondant, mate. So why bother?
A really, really bad choreographed first dance.
"Practice, by all means. But don't create a choreographed dance routine that is ultimately executed badly.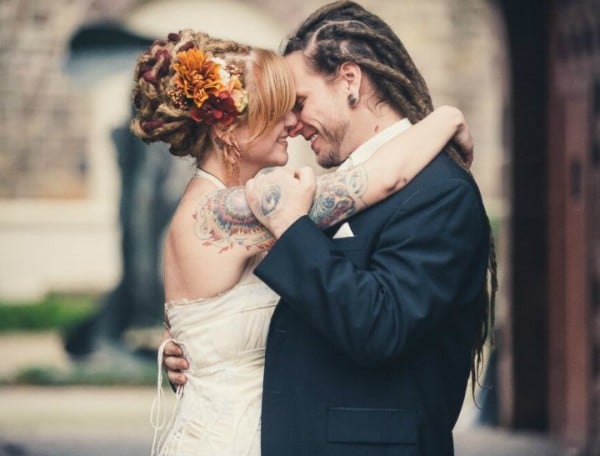 Weird animal involvement.
"I used to work at weddings, and one couple had butterflies in like....envelopes. And they released them once they were married. That is animal cruelty and it was awful." But others were on side with dogs walking the ring down the aisle. Speaking of the aisle...
The 'walking down the aisle' tradition should be loosened up.
"I love seeing people with their mum or brother or sister walking them to their groom. The notion of 'giving away' altogether is really outdated."
"I hate when you go to a wedding and the groom makes a speech on BEHALF of the bride."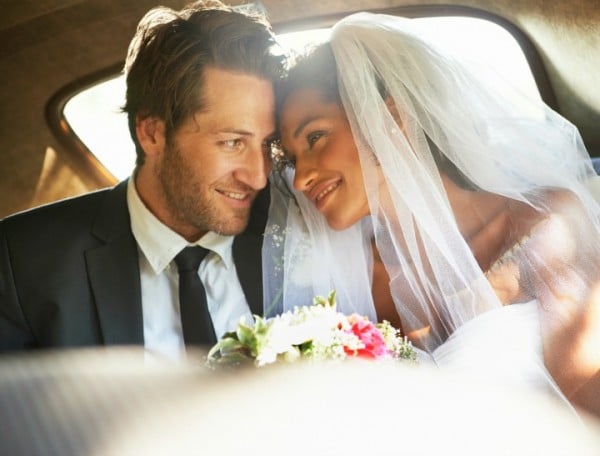 Traditional wedding cake.
"Vom. Give me chocolate."
So while there are a fair few traditions we'd like to give the boot, there are also some new-age modifications we're loving on the wedding scene.
"I love the post-wedding brunch. Such a nice time to debrief with everyone and actually speak with the bride and groom."
"I went to a wedding where the couple got tattoo's instead of rings.That's a good way of showing commitment."
"I really like the idea of having the photos taken before."
"I like the wedding hashtag. I'm also so on board with wishing wells."
"One thing I've really been enjoying at weddings recently is when there have been lawn games and entertainment provided between the wedding and the reception - in those awkward few hours when the photos are being taken. Also, ceremonies being held near the reception get a double thumbs up from me."
"All-male and all-female bridal parties. I have two brothers and some close male friends, so why does my bridal party only have to be women? I love a mixed bridal party."
"I like it when things are deliberately kept casual eg. barefeet on the beach."
"Love how we all take photos and put them in a dropbox for the couple. And little videos. So cool."
What do you love (and loathe) about weddings?