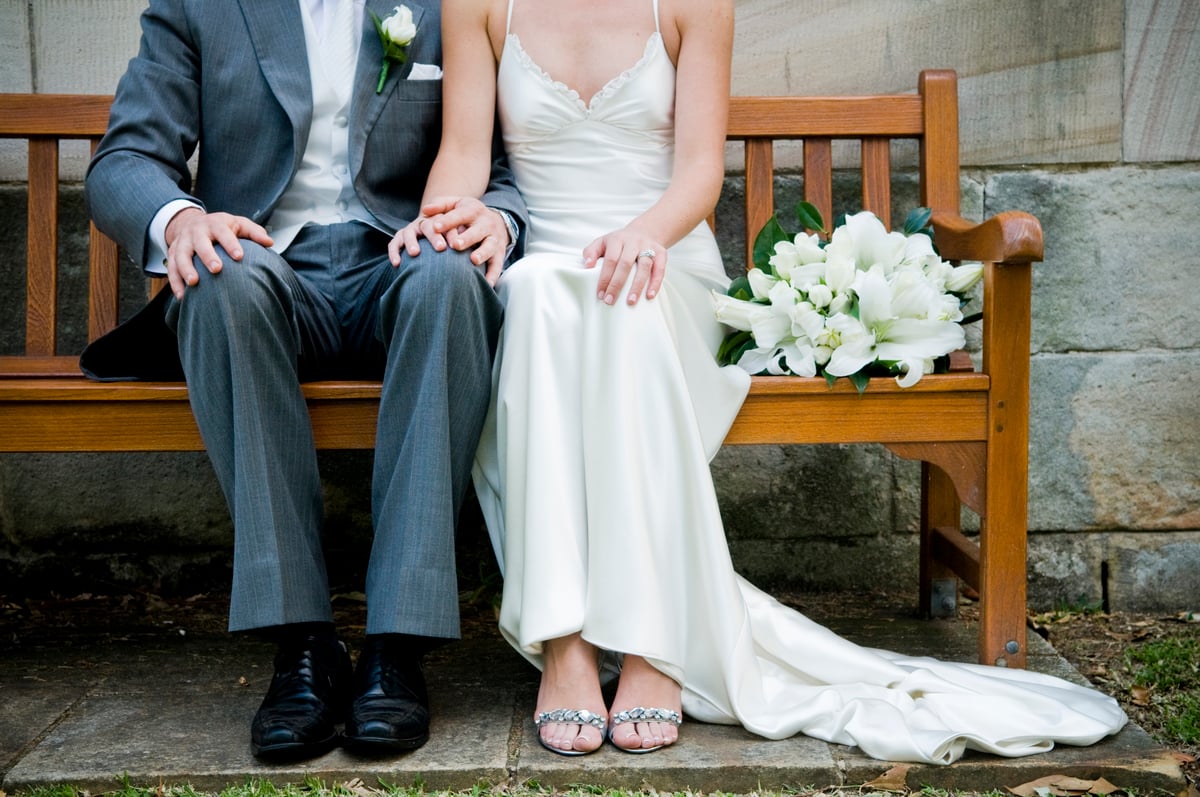 Tax. It's a word that carries the double whammy of making your eyes glaze over and your sphincter tighten in the same breath. And it's a word you might not expect to see shadow 'wedding'.
But the 'wedding tax' is a concept that's plagued the wedding industry for decades and as you might expect, it doesn't have pleasant connotations.
The wedding tax refers to the theory that wedding vendors add a hefty surcharge onto their regular prices just for wedding bookings. Say the 'w' word and watch the dollar signs ring up in a service provider's eyes.
Watch: Check out engagement ring trends through the decades. Post continues below.
Even today — a decade after getting married — I still remember that fish-out-of-water feeling of being freshly engaged; virginally fumbling through the early stages of planning a wedding.
The reality is most of us haven't organised a party at the scale of a wedding before. And I remember the slap-in-the-face shock of some of the quotes I was receiving back from vendors I enquired with.